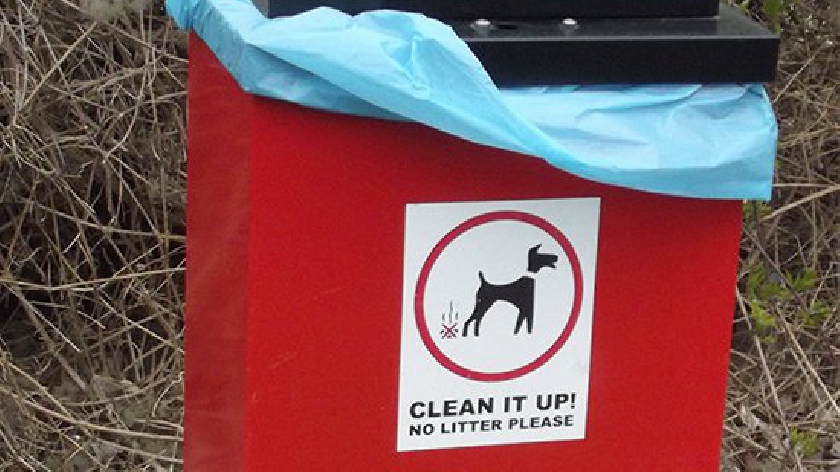 UNILAD
Dog owners who don't pick up their pet's poo could be taken to court and fined £1,000 if a new local law is passed.
Members of the public, the police, and parish councils in Milton Keynes have given their overwhelming blessing to the council's proposed Dog Fouling Public Spaces Protection Order during a recent consultation.
And now, in a decision due to be taken next week (18/2), MK Council is set to press ahead with the PSPO, which will give council officers the right to issue fixed penalty notices of £100.
That is an increase in the current £50 penalty, but wrong-doers will be able to get £25 off if they cough up in two weeks.
But if they fail to pay, offenders can be dragged in front of magistrates who can then issue fines of up to £1,000.
"Faeces left on public land has always been high on the agenda of our community," says council officer Shaun Greig in his report to next Tuesday's delegated decisions meeting.
"In 2016-17, there were 304 complaints of dog fouling received by Milton Keynes Council; In 2017-18, there were 322; In 2018-19 there were 314 reports and, 2019-20 (up to 14 January 2020) there have been 155 reports."
He adds that "these numbers are low, but do not include those received by parish councils or The Parks Trust.
"Anecdotally, the issue is greater than these figures suggest."
Many parts of MK are already covered by anti-dog fouling law, but some parts of the growing city are not. it is currently not illegal to fail to pick up after a dog has fouled in some flank extension areas.
So one part of the council's decision is to cover all public land across the borough with the most up to date legislation. It will be in force for three years.
The council completed a consultation exercise with police, parish councils, The Parks Trust, businesses, including vets, and residents.
A report to Cllr Emily Darlington (Lab, Bletchley East), the council's elected head of public realm, says 380 responses were received in the consultation, and 315 were in favour of the order – 83 per cent of the total responses.
If Cllr Darlington decides to confirm the decision, it will mean the council spending around £2,000 on 5,000 lamppost stickers and enforcement could start from April 1 this year.
And as far as enforcement is concerned, the council is also proposing to train parish and town councils who wish to enforce the law in their own areas.
People who are registered blind do not have to comply with the PSPO.