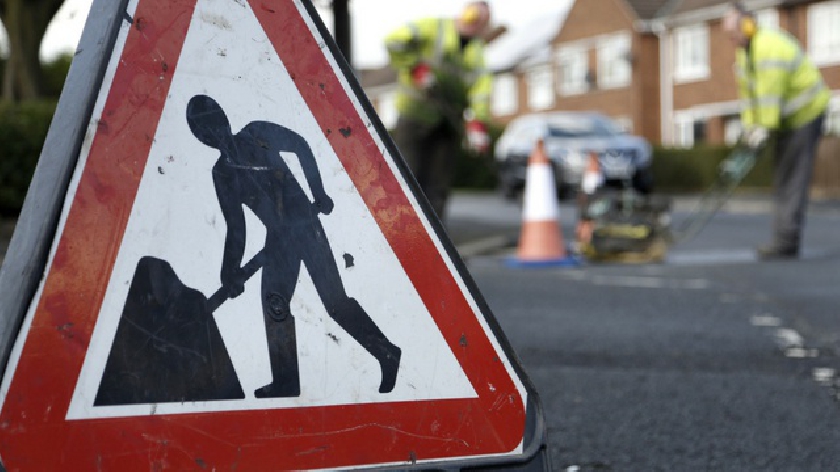 Milton Keynes Council has published a list of roadworks that are taking place this week, with some lane and road closures likely.
Road repairs including potholes
1 June:
Bletchley - Wincanton Hill
Crown Hill - Hendrix Drive
Millers Way between V5 and V6
Newport Pagnell - Westbury Lane
Stony Stratford - Park Road
Tattenhoe - Holborn Crescent
Winterhill - Grampian Gate
Wolverton - McConnel Drive
2 June:
Bletchley - Rickley Lane and St Johns Road
Brinklow - Etheridge Avenue
Newport Pagnell - Green Park Drive
Saxon Street between H9 and H10
Willen Park - Willen Park Avenue
Wolverton - Church Street, Haversham Road and Stratford Road
3 June:
Childs Way between V1 and V2
Fishermead - Towan Avenue
Milton Keynes Village - Walton Road
Newport Pagnell - Severn Drive
Old Wolverton - Old Wolverton Road and Trinity Road
Stantonbury - Temple
Wavendon - Gaddesden Crescent and Walton Road
Wolverton - Green Lane, St Georges Way and Victoria Street
4 June:
Bradville - Shipton Hill
New Bradwell - Newport Road and Thompson Street
Site Investigation Works
24 - 28 May:
A509 between Tickford roundabout and M1 junction 14
Newport Road between A509 and Moulsoe Village
27 - 28 May:
Tongwell Street between H4 and H5
Street lighting
1 June:
Brickhill Street between H4 and H5
Dansteed Way between V9 and V10
3 June:
Marlborough Street between V7 and H3
Overstreet between H4 and H5
Tongwell Street between H5 and H6
4 June:
Tattenhoe Street between H7 and H8
Gully cleaning (road drains)
4 June:
Wolverton - Stratford Road
Lining work
3 - 5 June:
Milton Keynes - Northgate Roundabout
Resurfacing work
1 - 4 June:
Olney - Whirley Pit Roundabout
7 - 10 June:
Bletchley - Princes Way
8 June:
Wolverton Road between V7 and Marsh Drive
9 - 12 June:
Bletchley - Albert Street
11 - 17 June:
Avebury Boulevard between Saxon Gate and Secklow Gate (Eastbound)
25 - 29 June:
Countess Way between Mandville Drive and Newport Road
29 - 30 June:
Bletchley - Masefield Grove
In other news, there will be road closures in place while traffic lights are installed at a junction in Central Milton Keynes.
There will soon be a new, signalised junction at Avebury Boulevard & Grafton Street to "help improve traffic flow and improve road safety".
Milton Keynes Council has said that their service provider, Ringway, will be carrying out the works - which are expected to last until the end of November 2021.
READ MORE: Lengthy road closures in place as work begins on installing traffic lights at busy Central Milton Keynes junction