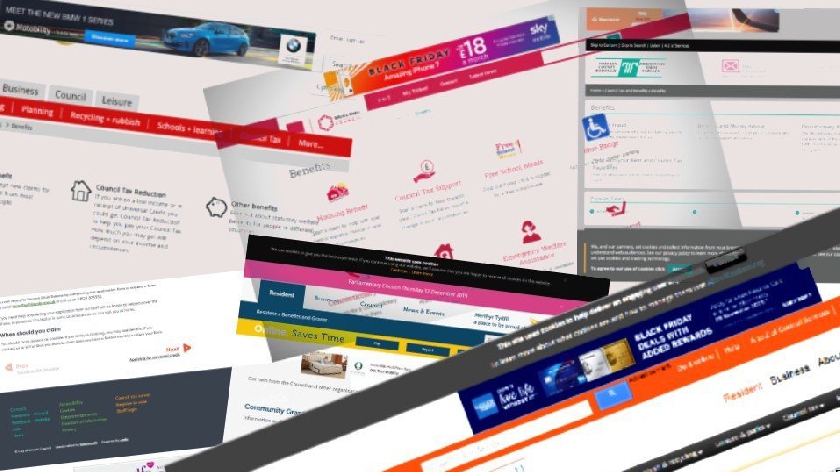 More than 2/3 councils do not appear to ask for the correct form of consent under current privacy laws, according to data from the Local Democracy Reporting Service (LDRS).
The Local Democracy Reporting Service (LDRS) have also discovered over 950 advertising cookies embedded on councils' benefits webpages across the country.
These cookies are small text files that track people on the internet, enabling third-party sites to target advertising.
During the research, the LDRS found high targeted adverts on benefits pages such as high-interest credit cards, Black Friday deals, sports cars with features for disabled people and private funeral care plans.
These benefits web pages will be used by people seeking advice about state financial support.
As of October 2019, Milton Keynes Council had 25 advertising cookies active on the website homepage, and 1 advertising cookie on the benefits page. The Council has a pop up asking for active consent.
A spokesperson for MK Council commented: "We've had to make over £165m of cuts and to offset that we look at ways of boosting income. As a council we take our responsibilities about personal data seriously which is why we seek informed consent about how we manage our website. The cookies do not hold any personal information, and we do not sell or provide data to third parties."
South Northamptonshire Council and East Northamptonshire Council, on the other hand, have 1 advertising cookie on the homepage and 1 advertising cookie on the benefits page. They do not ask users for consent.
The Information Commissioner's Office (ICO), an independent body set up to uphold information rights, said the setting of non-essential cookies without consent would be illegal.
The ICO are looking into the findings, whilst the advertising industry has denied using data from vulnerable residents.