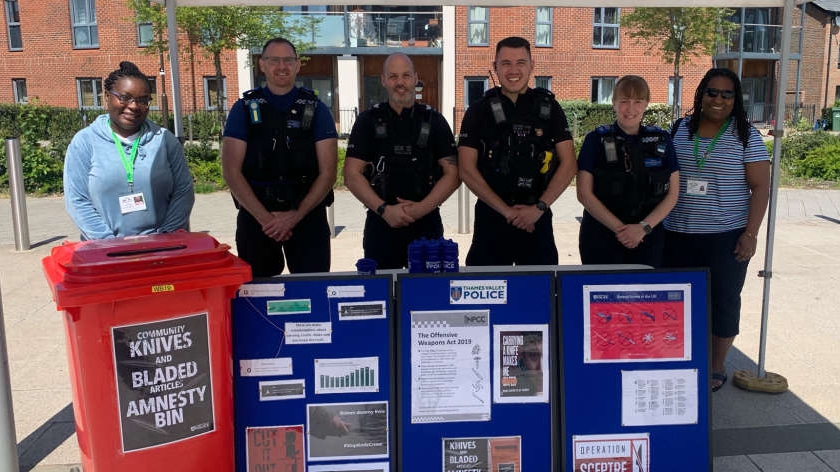 @TVP_mk
30 weapons were handed into police over the weekend in Milton Keynes.
In a bid to remove dangerous weapons from the streets, reduce knife crime and raise awareness of the dangers and consequences of carrying a knife, Thames Valley Police held a knife amnesty event outside Oakgrove shops on Atlas Way.
A knife amnesty bin allows people who own knives or weapons to voluntarily dispose of them in a safe and legal way.
During the event, police saw 30 weapons voluntarily handed over.
Police took to social media to thank those who took part: "South NHPT and Broughton & Milton Keynes Village Parish Council would like to say Thank you for everyone who came to visit us at Oakgrove.
"It was a very successful event where we had 30 weapons handed in to us."
A permanent knife amnesty bin can also be found at Milton Keynes Police Station.
We are extremely pleased to announce that the Weapons Amnesty held at Oakgrove today by #SouthNHPT was a great success, with numerous weapons handed in!

Thanks to the #SouthNHPT and various Parish Councillors who turned up to engage with residents today.#KnivesRuinLives pic.twitter.com/9WygpXeWjQ

— Broughton & Milton Keynes Parish Council (@BroughtonMK_PC) May 14, 2022