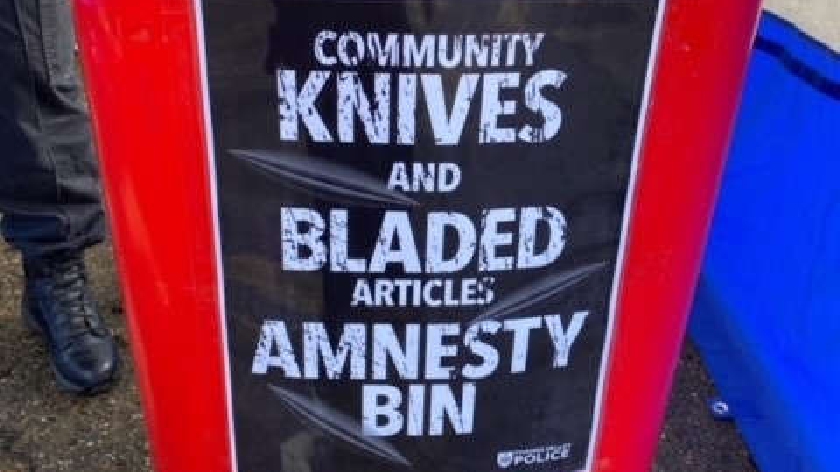 Police have thanked everyone who attended their Knife Amnesty in Milton Keynes today (7/5).
Police held a Knife Amnesty at the Grand Union Vineyard Church, Broadlands, Netherfield today.
A knife amnesty bin allows people who own knives or weapons to voluntarily dispose of them in a safe and legal way.
31 weapons were handed over in total to Thames Valley Police during today's event.
A spokesperson for Thames Valley Police said: "We will be hosting more Knife Amnesty's across Milton Keynes so please keep an eye out for our next event."