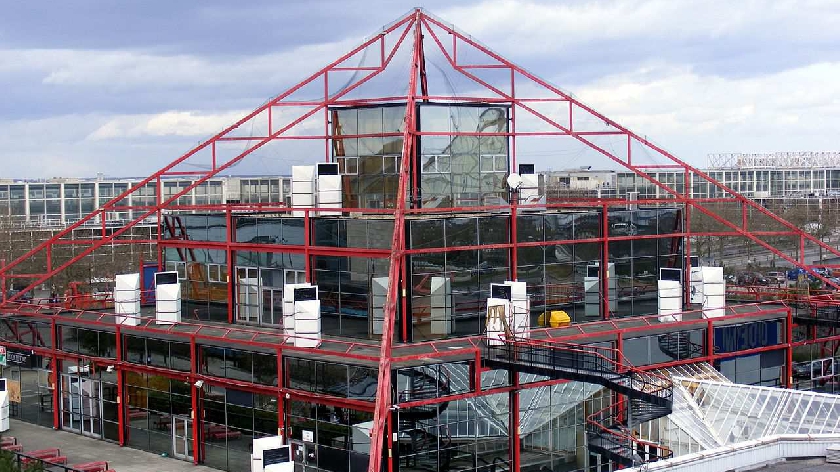 The Point was once home to one of the UK's first multiplex cinemas back in 1985.
The £7.5 million building opened in 1985 and was home to not only one of the UK's first multiplex cinemas but also a games arcade, a bingo hall and a nightclub too.
The iconic building was hailed as a massive success for UK cinema.
On this date in 1985, the first screenings for the general public were held at The Point.
As you can see in a post made by Milton Keynes City Discovery Centre below, tickets were just £1.95!
Earlier this month, The Point's Light It Up birthday event was sadly postponed.
Residents were due to gather at The Point in Milton Keynes for the iconic buildings birthday celebrations which would have included live Music, hot food, Santa's grotto with photo and a presents, local stalls and more.
The event was set up by Return MK and Save the MK Point.
Save The Point is a grassroots campaign here to "prevent the demolition of The Point in Milton Keynes and safeguard one of our city's most iconic landmarks and cultural icons".
In March 2014, Milton Keynes Council approved plans by the building's owners Hammerson to demolish and redevelop the now outdated entertainment complex.
As we head into 2022, The Point still stands. However, on November 19th, Save the Point said "owner Hammerson has apparently sold to housing developer Galliard Homes."
No further details have come out as of yet.
You can read more about The Point and its history here - The rise and fall of Central Milton Keynes most iconic landmark - The Point