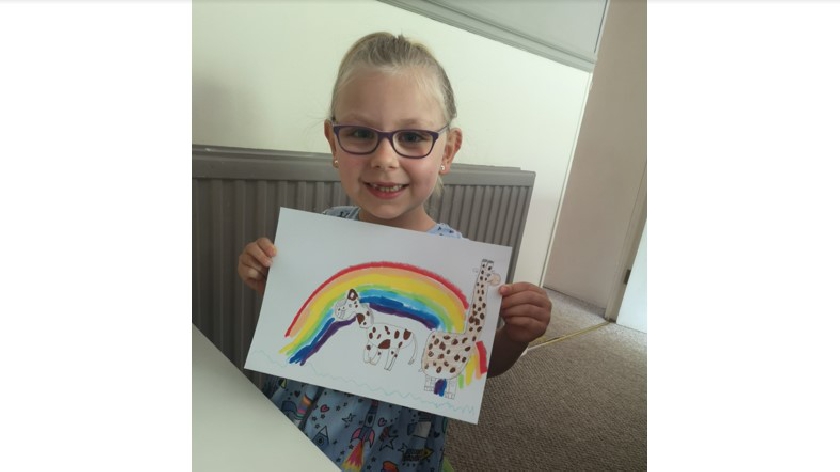 Abbie Mai, from Milton Keynes, has come up with an idea to raise money for places that are taking care of animals and may be struggling financially.
She has asked people to draw a photo of their favourite animal(s) with a rainbow, and then donate to any place that is caring for the animal(s) that they have drawn.
Many organisations that care for animals, including kennels and zoos, often rely on visitors and customers to generate their income. Although these places may be at a loss financially, they are continuing to feed, look after, and provide medical care for the animals.
Abbie Mai, an animal lover, decided that she wanted to do something about this. She said: "I drew a giraffe and a horse to donate to the farm [Ride High Equestrian Centre] and the zoo [ZSL] so we can keep our furry friends healthy and safe. I hope you can join in too."
Those who want to get involved are also encouraged to put their drawings up on display in their windows, post to social media and nominate 5 people to do the same.