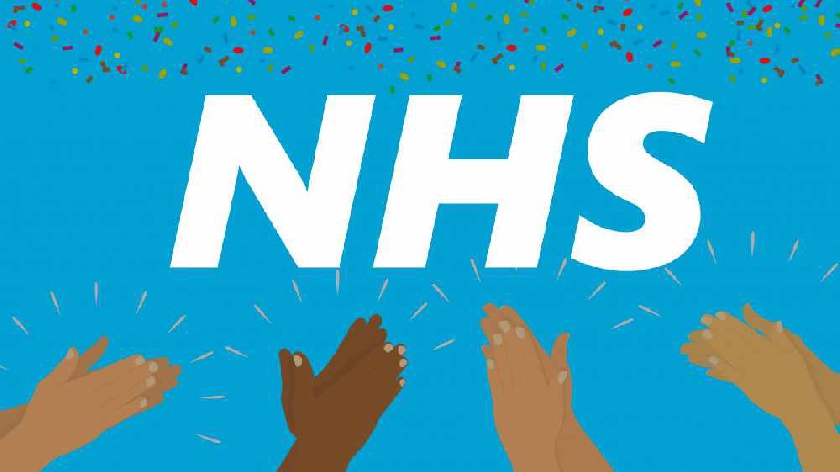 72% of people in Milton Keynes who took part in an MKFM poll have voted to end the weekly 'Clap For Carers'.
Almost 5,000 people took part in the poll on the MKFM Facebook page, with 28% of people wanting to keep the weekly clap for the NHS.
It comes as a yoga teacher who started the clap for carers movement has said this coming Thursday's show of support will be the last.
Annemarie Plas, a Dutch national living in south London, said she was "overwhelmed" by the support for the ritual, but said it was better to stop when it was at "its peak".
Millions of people across the country have regularly paused to applaud frontline NHS staff, carers and health workers after the coronavirus outbreak.
Residents across Milton Keynes have also had their say in the comments on the MKFM Facebook page.
One resident commented: "As much as the frontline workers appreciate the support I think they would prefer people to be in their houses safe and not using the clap as an excuse to have a chin wag with neighbours etc."
"My younger children go to bed at 8pm and it's a nightmare every week trying to get them to settle when people are banging pots and pans all along my street."
"I've shown my appreciation to the frontline people I know in other ways and it's all been appreciated."
Another added: "I appreciate all the key workers and NHS but a clap isn't going to keep them safe especially when people don't stick to the rules."
"It doesn't put food on the tables for those who can't work or enable them to see loved ones that they don't see because of the place they work!"
"Show your appreciation by following the social distance rules."
But a carer from Milton Keynes added: "I'm a carer and when I'm out working in this pandemic I feel alone and feel unappreciated but hearing the people come out and clap just shows that I'm not on my own."
"My whole town comes out to support carers."
Will you be doing the 'Clap For Carers' for the final time this week? Have your say in the MKFM poll on our Facebook page here.