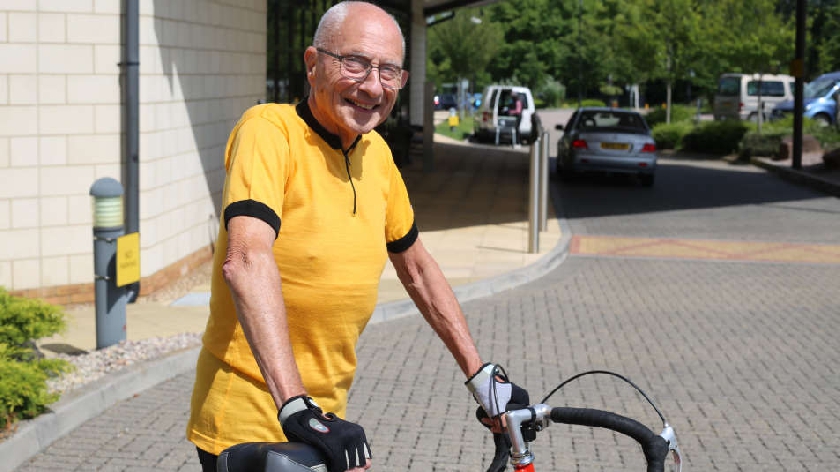 Brian at Shenley Wood
A Milton Keynes retirement resident took pride of place riding his vintage bike at the Queen's Platinum Jubilee Pageant last weekend.
Brian Hobbs, 79, who lives at ExtraCare's Shenley Wood Retirement Village has owned a trusty Claud Butler road racing bike since his childhood which is now registered vintage.
Brian, a member of Eroica Britannia a global organization that connects vintage bikes, found himself contacted to participate in the Queen's Platinum Jubilee Pageant after organizers were looking for quirky cyclists who had an association with the seven decades of the Queen's reign.
Despite turning 80 soon, Brian still regularly runs both the South and the Great North Run half marathons. He also regularly volunteers in assisting with fundraising group ExtraHope at Shenley Wood Village even made it back from London to celebrate the village's own Jubilee Street Party.
"My favourite part of the event was how I had the overwhelming feeling of being a part of history, I have been around for seven decades and that feeling took me back to the coronation party when we had a street party. As riders we were taken right to the gates of Buckingham Palace and we were able to witness the queen on the balcony. There are some big moments in life, and it felt like a historic moment."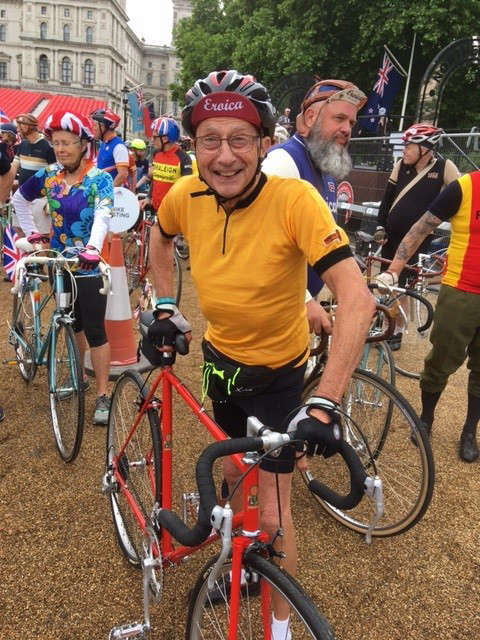 Brian taking part in the Pageant