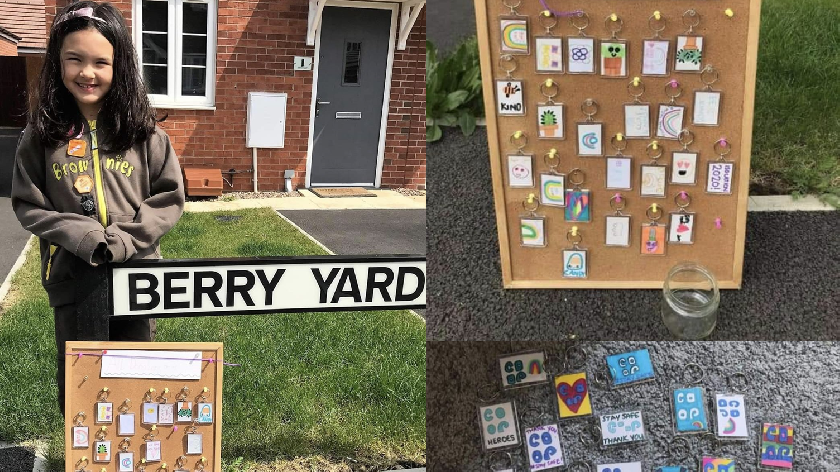 9 year old Lyla from Milton Keynes has raised over £400 for Milton Keynes Hospital Charity by selling keyrings locally.
Lyla has been making the keyrings and even secured an order for them from the Co-Op in Cranfield, who purchased 20 for their staff.
Her uncle, Robbie Wright, posted on Twitter: "My little niece has made us all so proud. She has now raised over £400 for the NHS."
Milton Keynes Hospital Charity also congratulated Lyla, adding: "This is fantastic! Thank you so much for your support!"
The charity raises money for all wards and departments at Milton Keynes University Hospital.
Their fundraising helps to improve patient experience and ensure that their stay at the hospital is as comfortable and positive as possible.
It comes as people across Milton Keynes continue to raise money for local charities in new and innovative ways.
On Thursday, we reported that a local fundraiser had raised over £1,000 for local charity Willen Hospice by pledging to run 5K around Willen Lake dressed as Minnie Mouse.