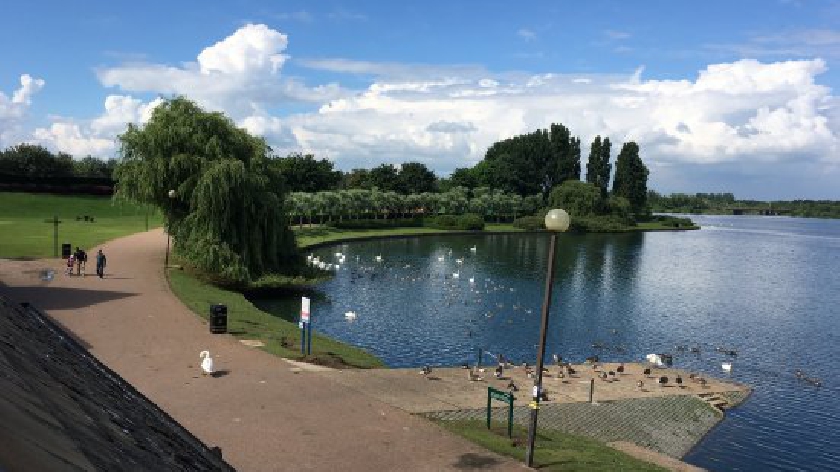 Photo: Tripadvisor
Bosses at the Parks Trust have just been given planning permission to put a 108-ft (33 metre) tall London Eye-style wheel on the events lawn to the side of Willen Lake.
"In respect of noise from customers," said Baldip Basi putting his case to planners, "it must be noted that the wheel is not a thrill ride and there will be no screaming customers."
Mr Basi, from Stony Stratford-based Smith Jenkins, added that the wheel "will enable visitors to Willen Lake to gain a different perspective on Willen Lake, the urban area of Milton Keynes and the rolling countryside beyond."
The Parks Trust is also planning to relocate small children's rides to an area next to the 42-tonne wheel,. It will have 24 pods for customers.
Water sports and aqua park activities are also being developed in the immediate area.
Planning, design and leisure experts at Milton Keynes Council supported the application.
It was decided by officers using their delegated powers, without going to the elected development control committee.
Council urban design expert Matthew Clarke said: "The proposed Ferris wheel will add a degree of visual interest to Willen Lake and create a temporary, memorable structure that may assist wayfinding."
But they baulked at giving temporary permission, and insisted on it being there for three years.
Senior planning officer Lakeisha Peacock, in her case report, said the proposals "will support the ongoing growth of Willen Lake as a key tourist attraction and leisure facility within the borough.
"While the proposals will result in a small loss of open space within the 'events lawn' area associated with the wider use of the park, this use would be temporary."
Council landscape experts looked at an assessment of the wheel's impact on the area and decided that it will not be an obtrusive addition to the skyline.