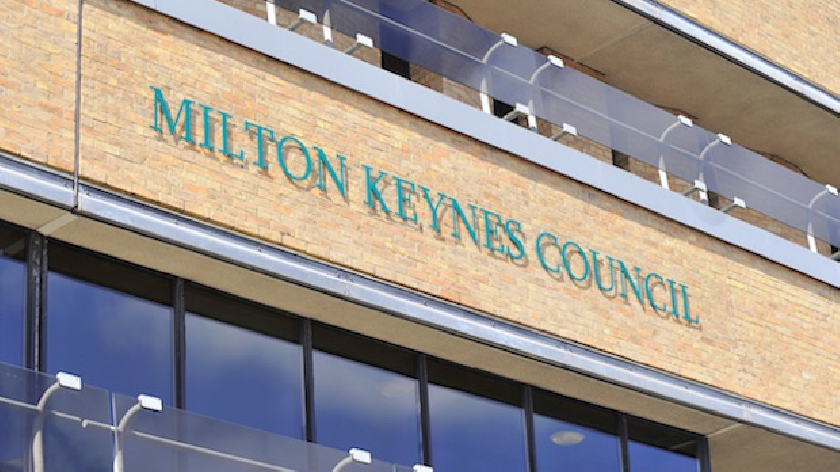 A senior councillor has stepped back from his cabinet post to spend more time mentoring his party's less experienced councillors.
Nigel Long (Lab, Bletchley West) had been in charge of the council's massive housing portfolio, overseeing multi-million pound regeneration strategies in the Lakes Estate and Fullers Slade.
But Cllr Long has stepped back from the cabinet to take up a mentor role with new councillors. He's got his eyes set on next May's elections.
Cllr Martin Gowans (Lab, Bletchley East) the former elected head of planning and transport, has also gone from the cabinet for this municipal year.
A young father, he is understood to have stood down for family reasons, but was unavailable for comment.
Also gone from the cabinet is Cllr Moriah Priestley (Central MK). She had been due to become the city's deputy mayor.
Brought into the cabinet is Cllr Carole Baume (Woughton & Fishermead) who cements a distinctly female majority on the leadership team.
Five out of seven cabinet members are women: Hannah O'Neill (Woughton & Fishermead), Emily Darlington (Bletchley East), and Zoe Nolan (Loughton & Shenley).
Cllr Marland said: "I think it's hugely positive that the Labour group is majority female, with five of the seven members of cabinet."
He said he has a "good team" with a strong group of councillors who can be called.
"If we need someone to step up, that won't be an issue," he said.
And of Cllr Long's move, he said: "Since Kevin Wilson died we have lacked someone to mentor, and Nigel is great at working with people and passing on his years of experience.
"Carole has come in to the cabinet with a huge range of experience, and it signals that the next few years will be about supporting our economy and recovery, but no change in the overall focus of reducing child poverty, providing genuinely affordable housing and providing good services."
The Conservative opposition group has also made changes, with Alice Jenkins (Danesborough & Walton) replacing Peter Geary (Olney) as deputy leader.
In addition to being a mum of two young boys she runs her own small business.
Cllr Jenkins said: "The upcoming year is incredibly important both locally and nationally as we come to terms with the ramifications of the covid-19 outbreak."
Also on the Tory front bench are councillors Allan Rankine (Bletchley Park), David Hopkins (Danesborough & Walton), John Bint (Broughton), and two Loughton & Shenley representatives, Amanda Marlow and Dan Gilbert.
For the Lib Dems, Douglas McCall has been re-elected as their leader while Robin Bradburn (Bradwell) has stepped up as deputy.
He replaces Ric Brackenbury (Campbell Park & Old Woughton) who was due to stand down at the postponed May elections.
Cllr McCall (Newport Pagnell South) said: "In such unprecedented times, the Liberal Democrats are doing everything we can to help during the coronavirus pandemic."
Cllr McCall's other front bench team are: Jane Carr (Newport Pagnell South), Monkston councillors Jenni Ferrans and Vanessa McPake; Andy Reilly (Shenley Brook End) and new front bencher Paul Trendall (Campbell Park & Old Woughton).