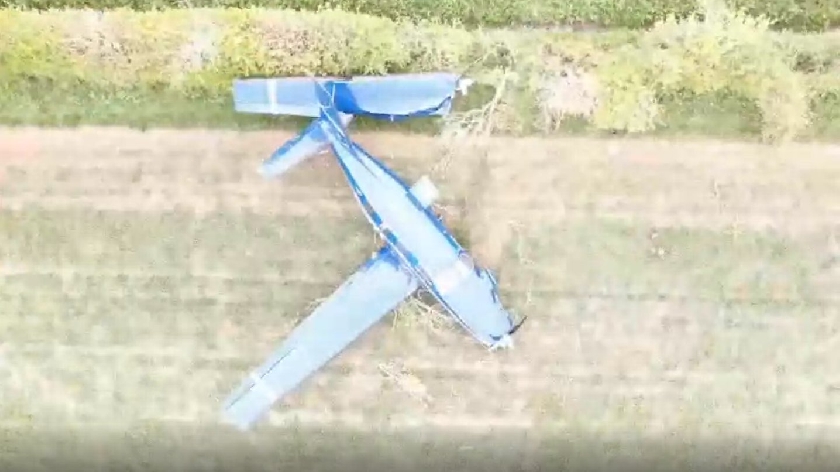 An aircraft 'crash landed' into a field near Milton Keynes this afternoon.
Emergency services from across Bedfordshire and Milton Keynes rushed to a field near Cranfield after being alerted at around 3.30pm.
Two people were on board the aircraft at the time who both freed themselves before the fire service arrived.
No serious injuries were reported for anyone involved in the incident, with everyone being accounted for.
READ MORE: Brand new contemporary hotel to open in Milton Keynes this summer where you check in at the bar
Fire crews from Broughton, Newport Pagnell, Kempston, Bedford, Biggleswade, Leighton Buzzard and Woburn Fire Stations all attended the scene.
A Bedfordshire Fire Control spokesperson said: "Crews from across the county have attended an aircraft incident in Cranfield this afternoon. All persons were accounted for and no serious injuries reported."
"The aircraft crash landed in a field and the two people on board self extricated prior to arrival of our crew."
"The tower contacted fire control to report the incident at 15:29 and crews from Kempston, Bedford, Biggleswade, Leighton Buzzard, Woburn, Broughton and Newport Pagnell from our colleagues at Bucks Fire were mobilised to the incident to assist."
"Control also utilised What3Words and GoodSAM for this incident."
Bedfordshire Police also used their drone unit at the scene to take images of the location.
It is not yet known what caused the crash landing to occur.