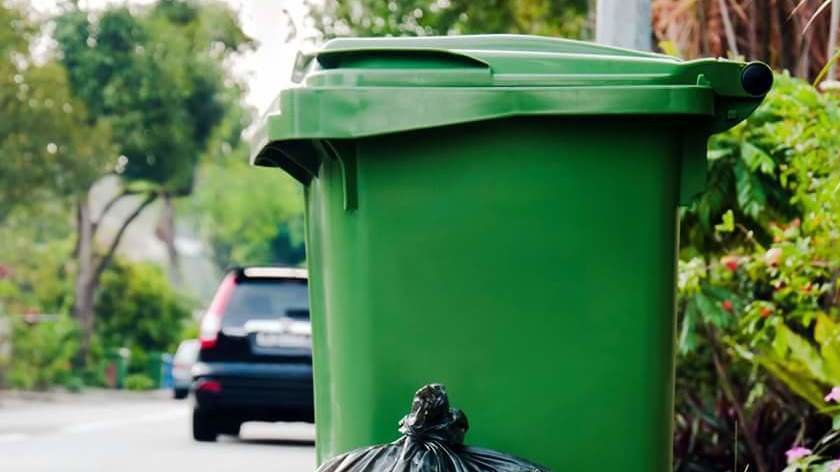 The green campaigner is trying to prevent Milton Keynes Council from introducing more wheelie bins, stating that they would cause an obstruction to pathways.
Milton Keynes Council recently announced that they will be scrapping recycling sacks and will introduce wheelie bins alongside a fortnightly rubbish collection as part of a trial that will affect 5,800 homes.
Various estates in Milton Keynes will be affected. Areas such as Oakgrove, Lakes Estate, and Shenley Church End are set to take part from June/July this year.
The three political parties at Milton Keynes Council are said to support the proposals, however, Green party activist and New Bradwell parish councillor Alan Francis does not.
He has criticised the Council for launching the trial without consulting residents. Whilst at a delegated decisions meeting on Tuesday (11/2), Cllr Francis said: "That is contrary to the parishes' protocol.
"Lots of streets are not suitable for wheelie bins. There is nowhere to store them."
Cllr Francis also told Cllr Emily Darlington (Labour, Bletchley East) that residents should be able to opt-out of the trial.
If the bins were to be left on pavements for 24 hours a day, they would leave one metre for pedestrians to pass by, according to Cllr Francis. He claims that this would cause an obstruction for people with pushchairs.
MK Council's intention is that the new rubbish collection system should make the city cleaner, greener and safer.
A spokesperson from the Council said: "The purpose of the trial is to get some practical feedback and observations ahead of a public consultation before any decision is made."
Cllr Darlington also states that the public, councillors, and parishes will be consulted whilst the pilot is ongoing.
Her decision will be published on Friday (14/2). It can be challenged by councillors and the public under the council's rules. If the decision is unchallenged, it will go ahead as planned.
READ MORE: Milton Keynes Council to trial move to 'wheelie bins' and fortnightly recycling collections
READ MORE: 'They're Wheelie-Good': 72% of residents back MK Council's new wheelie bin plans in MKFM poll
FURTHER INFO: Information from Milton Keynes Council regarding the pilot
Original source: Local Democracy Reporter David Tooley. Additional content provided by MKFM.