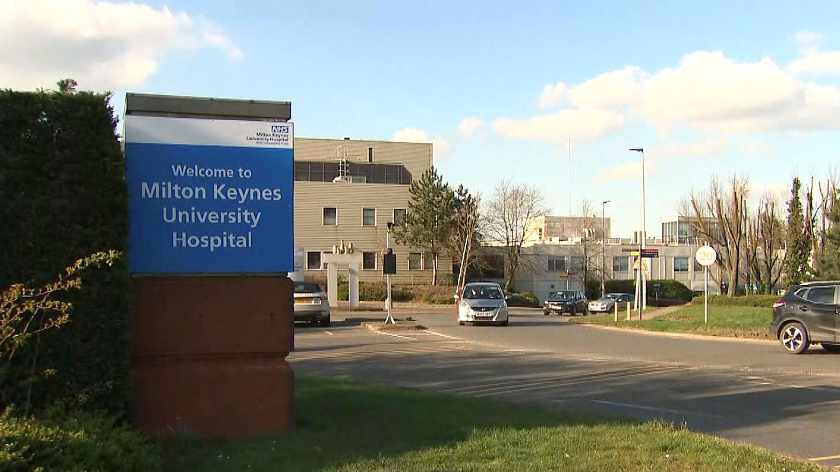 Figures from September show that 732 people have been waiting for more than a year for an appointment.
These figures are up 24.1% from last year.
Councillor Pete Marland, Labour Leader of Milton Keynes Council, said: "Waiting lists in Milton Keynes are too long and are getting longer. That's not just a statistic – it's local people living with real pain, and risk longer than they should.
"This isn't just about Covid – key targets haven't been met across the country for years. From waiting lists to A&E to getting an appointment with your local GP, for local people our health service is going backwards."
More than 5.8 million are currently waiting across the country.
Nationally, the standard of 92% of people seen within 18 weeks of a referral has not been met since 2016.
The NHS is short of 100,000 staff, including 7,000 doctors and 40,000 nurses.
Jonathan Ashworth, Shadow Secretary of State for Health and Social Care, added: "We've heard serious warnings from hospital chiefs about the unsustainable pressure the NHS is under. These figures are confirmation of the dangerously lengthy waiting times patients are forced to endure and the scale of pressure on overwhelmed A&Es.
"The coming winter weeks are set to be the most challenging in history for the NHS. It's now urgent Ministers fix the stalling vaccination programme, resolve the immediate crisis in social care and bring forward a long term plan to recruit the health care staff our NHS desperately needs, which Rishi Sunak has failed to provide despite imposing a punishing tax rise on working people."