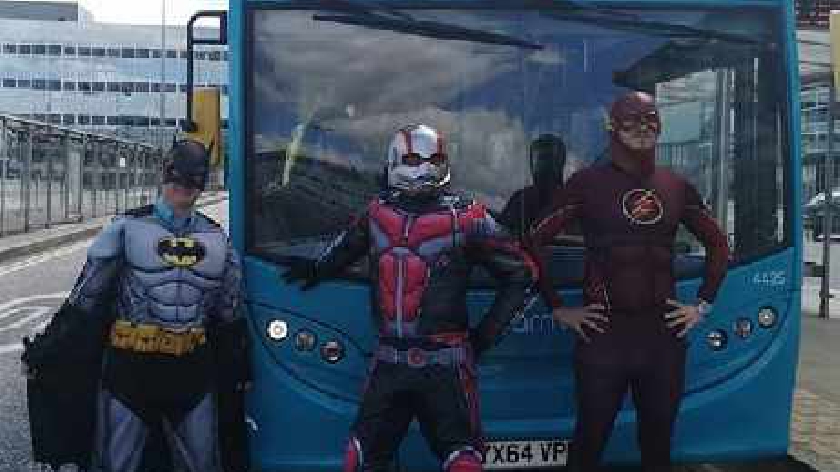 Arriva bus driver Ashley Bradbury, 25, dresses up in a superhero costume each week to spread joy and raise money for the NHS.
Ashley has launched a GoFundMe page intending to raise £2,500 for the NHS. He said: "I wanted to spread joy for the NHS and children across MK. I'm doing this for all front line workers as a testament to the younger generation who work behind the scenes.
"Every Thursday I will be dressing up as a few different superheros and driving around in them, in the bus for as long as my company let me. All proceeds will be donated to the NHS. Every city needs a superhero."
People have been spotting Ashley in costume throughout Milton Keynes and have commended him for spreading some much-needed cheer. One resident said: "Great idea, and made my children smile when they spotted you in the bus!"
So far, Ashley's fundraising campaign has raised over £600 for the NHS. Would you like donate? You can do so by clicking here.