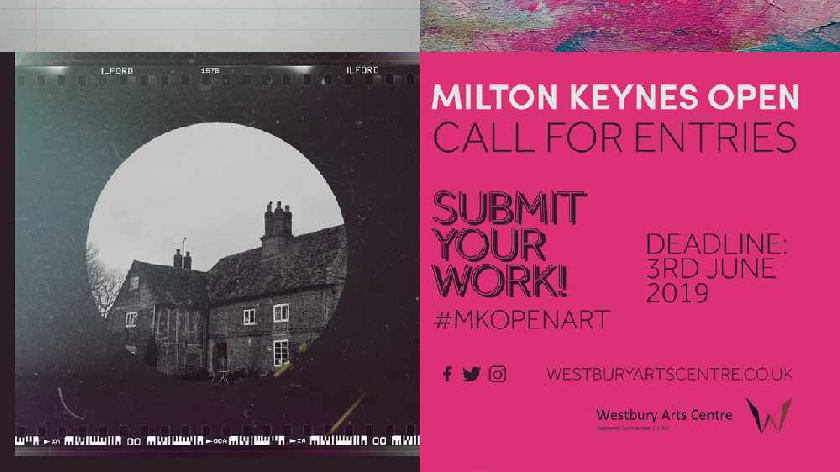 Westbury Arts Centre are launching a new local initiative, "Milton Keynes Open", to celebrate creative talent in Milton Keynes and the surrounding areas. 
The event will offer those selected the chance to display their work at a dedicated public exhibition at the Centre's busy art studios.
Exhibition space will be granted to artists working in a wide range of media, from paint or print to ink or photography and anything in between; the only limit is that the work must be wall-based.
It's open all ALL artists whether young or old and ALL levels whether amateur, hobbyist, student or professional!
The exhibition will run from July 13th to July 14th.
To enter, send jpeg images to events@westburyartscentre.co.uk before the 3rd of June 2019. For more information, go to www.westburyartscentre.co.uk