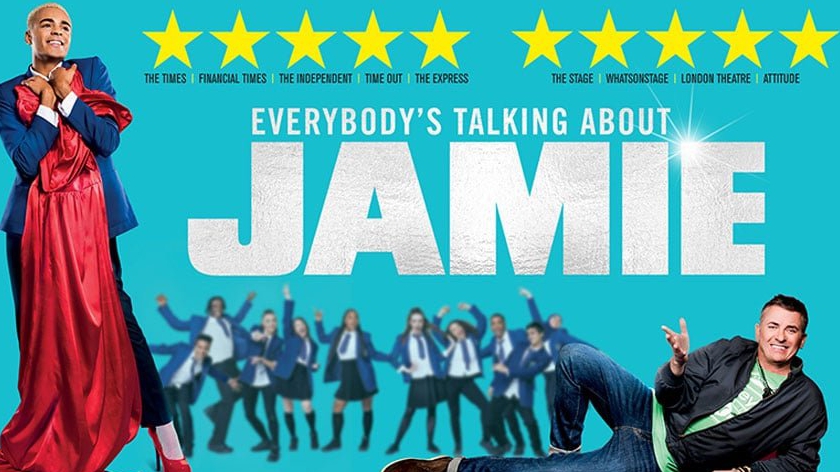 The hit feel-good musical sensation is set to arrive at Milton Keynes Theatre in April 2022.
The show inspired by the real-life 2011 television documentary Jamie: Drag Queen at 16 directed by Jenny Popplewell. The musical follows a 16-year-old teenager as he overcomes prejudice on his way to becoming a drag queen.
The show's official description reads: "Inspired by a true story, Everybody's Talking About Jamie is the award-winning hit musical for today – bang up to date, more relevant than ever and specially updated for the times we live in today.
"Jamie New is sixteen and lives on a council estate in Sheffield. Jamie doesn't quite fit in. Jamie is terrified about the future. Jamie is going to be a sensation. Supported by his brilliant loving mum and surrounded by his friends, Jamie overcomes prejudice, beats the bullies and steps out of the darkness, into the spotlight."
Nica Burns, Producer of Everybody's Talking About Jamie, said: "We are back! The company of Everybody's Talking About Jamie is absolutely delighted to be sharing our fun, funny, and fabulous musical with audiences around the UK. So dust off your glad rags, put on your heels and enjoy a fantastic night out. You've waited long enough!"
With an original score of catchy pop tunes by lead singer-songwriter of The Feeling, Dan Gillespie Sells and writer Tom MacRae (Doctor Who), this brand-new musical will have everybody talking about Jamie for years to come.
Layton Williams plays Jamie New. Layton is one of the most exciting talents in UK theatre. He has been playing Jamie New in the West End production of Everybody's Talking About Jamie since January 2019. Layton recently performed as Angel in the UK Tour of much-loved musical Rent, for which he received great reviews and in the Sheffield Crucible production of Kiss Me, Kate.
On-screen Layton is known for playing the character Kylie in the BBC's Beautiful People, and for playing the lead alongside Jack Whitehall in the critically acclaimed BBC comedy Bad Education and follow up film.
Parental discretion is advised. The show is reported to contain some strong language and mild sexual references.
Those interested in purchasing a ticket before they sell out can click here for more information.