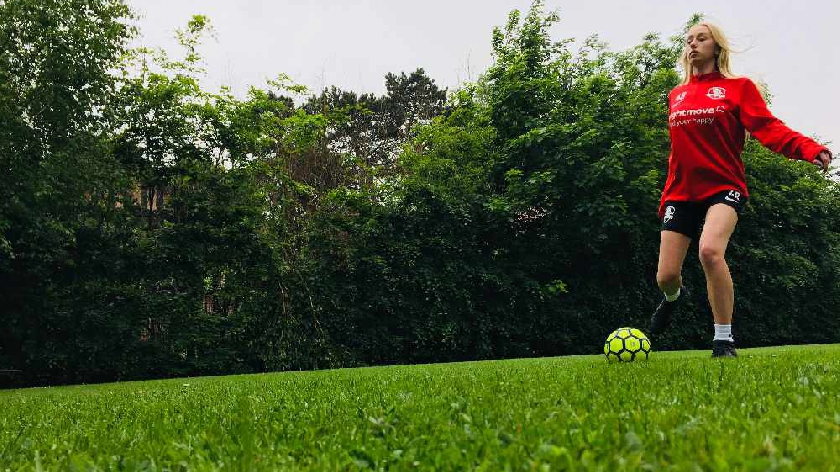 From 1st April Milton Keynes College has taken over the running of Sport:Central on behalf of Milton Keynes Council.
The centre has a wealth of facilities including a full-sized artificial football pitch, multi-use area for team games and options for rugby, basketball netball and tennis. The announcement comes as the College is inviting applications for its first-ever Football Studies degree.
Head of School for Sport at the College Louise Dentith says, "Sport:Central is an excellent facility and lots of people in the city already take full advantage, but there are further opportunities available during the day when the majority are studying or at work. That provides an opportunity for our sports students to train and play there, because of course, sport is their work."
The College plans to put on a wide range of courses and events for the public including bespoke fitness sessions and health assessments, alongside the usual booking system for courts and pitches. The facilities will continue to be available for bookings and there are plans to develop further exciting opportunities for sports groups in the near future. The College is also looking at the possibility of running camps during the school holidays.
"We want to be able to offer something worthwhile for a whole range of people at affordable prices and give them a sense of who we are and what we can do at the College at the same time," Louise says.
The contract to run Sport:Central couldn't have come at a better time as the College looks to recruit students for its BA in Football Studies which will be on the curriculum from September.
"It's a great course that we've wanted to run for some time," Louise says, "and there will be twelve places available from the autumn term. It's very hard to find educational institutions running high quality football degrees, many of which are quite some distance away. Students may be keen on joining the industry because they're fans or they may have just missed out on a professional career but want to stay in the sport. They'll learn about club management, sports journalism and dealing with the media, coaching, facilities development, merchandising, retail – all kinds of things which will set them up for a job in the game. Having Sport:Central available will just add to the breadth of what they can learn."
The College has a deserved reputation for football; the men's team are the current holders of the English Colleges Football Association (ECFA) Cup – the second time they've won the trophy in three years.
Anyone interested in the Football Studies BA, any of the other courses offered in the Sport Department at Milton Keynes College and for all bookings at Sport:Central can get in touch with Louise at: louise.dentith@mkcollege.ac.uk
To get in touch with Sport:Central, visit their website.