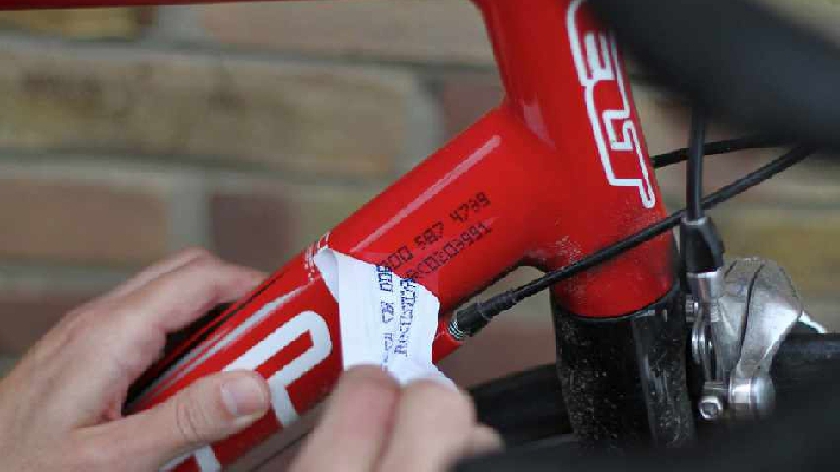 Bike marking helps to combat theft
With Milton Keynes Central station named the 'worst place' in Britain for bike theft in 2016, the latest data shows significant improvements.
Milton Keynes has seen a sharp drop in bike theft over the last year, according to the latest Local Government Association data. This trend was found across the home counties in most London commuter towns, highlighting the issue daily commuters face when being targeted by bike thieves.
The Local Government Association data reveals some of the UK's most popular commuter towns are reporting a promising decrease in bike theft crimes over the 12-month period up to September 2020.
While Milton Keynes experienced the sharpest decline at 30%, Cambridge reported a 21% drop, followed by Essex (17%), Bedford (8%) and St Albans (8%).
Despite the improving numbers, the data shows that bike theft remains one of the most prevalent crimes in the area. Nearly 1 in 20 crimes in Milton Keynes between March 2020 to February 2021 were bike theft-related, which is double the previous year's figures of 1 in 40.
The data, collated by Lawtons Law, criminal defence solicitors in Milton Keynes, encompasses the first six months of Covid restrictions and the peak spring/summer cycling season.
With restrictions beginning to ease, residents are being encouraged to remain vigilant and invest in the appropriate security measures. Recent ONS data found that over half (51%) of all bike thefts in the UK involve bicycles not locked or secured. The majority (27%) of unsecured bike theft victims state they simply "never thought about it or got round to it". While 13% did not own a lock.
Nick Titchener, criminal defence solicitor at London law firm Lawtons Solicitors, said: "Unfortunately, suspects aren't being identified because there's usually no relationship between themselves and the victim and it's a relatively low-priority crime. On top of this, owners often don't document the ownership of their bike, making it difficult to prosecute even if the perpetrator is caught.
"It's essential that you document your bike to help you recover it in the case of theft. Keep your receipt, make a record of the serial number and register your bike with a bicycle marking and registration scheme. This will enable the police to trace your bike back to you if it is stolen and recovered."
How to avoid falling victim to bike theft
Top tips to improve bike security
Residents and commuters can follow these steps to ensure their bikes are kept secure:
- Use a heavy-duty D-lock that is ideally Sold Secure-rated. Buy a lock that costs a third of the value of your bicycle.
- Use two different high-quality locks. This would make it more awkward for thieves as they would have to use different types of tools to remove them. The council recommends a heavy-duty D-lock and a robust chain or cable.
- Lock both the frame and wheels to the cycle parking.
- Secure your bike as close to the stand as possible. Your bike needs to be difficult to manoeuvre, with no leverage points for thieves.
- Take any quick-release parts with you, e.g. quick-release saddles and wheels.
- Remove your lights.
- Register your bike. The sticker will put thieves off. It will also make it easier to find, should it get stolen.