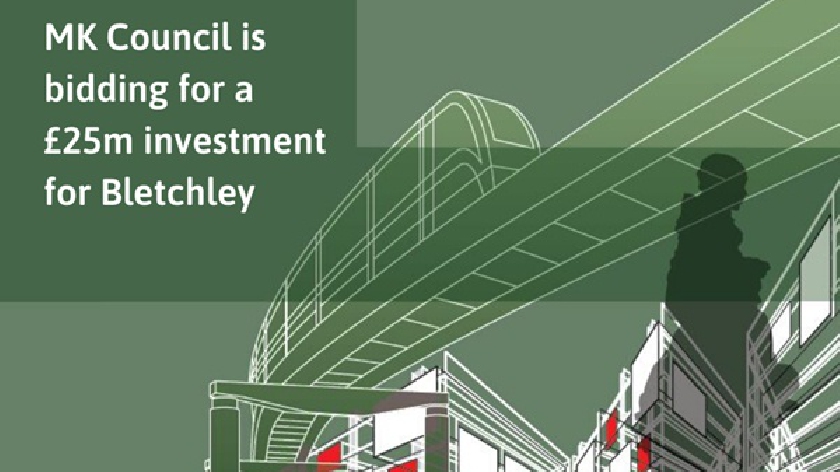 Discussions have begun to secure a £25m investment for Bletchley to make sure the town gets the most out of growth and investment opportunities presented by major transport improvements.
In September last year, MK was announced as one of 101 places eligible to bid for investment of up to £25m. MK Council is focusing the Town Deal on Bletchley, so it can make best use of current and future growth prospects, and the opportunities that will flow from East-West Rail.
The Council recently published a prospectus for Bletchley, setting out transformational growth ambitions.
A Town Deal Board is being established made up of representatives from a range of organisations across MK.
At a preliminary meeting on 30 January, groups from across Bletchley agreed to work together to create an investment plan to establish Bletchley as economically successful and environmentally sustainable within the Oxford to Cambridge Arc.
Prior to submitting a plan to government later this year, the Town Board will consult and hold engagement events to ensure local people are involved in shaping the future of their area.
Councillor Pete Marland, Leader of MK Council, said: "We know there are significant opportunities for growth and future investment in Bletchley and we want it to go places. I'm glad that organisations are coming together to deliver much-needed improvements.
"The additional funding would only be a starting point, but I'm confident that we've got the right people around the table to deliver the best results for Bletchley and beyond."