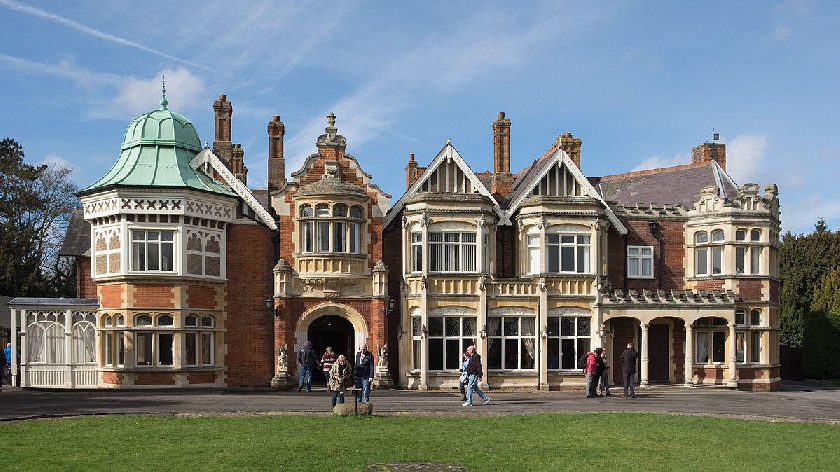 Bletchley Park is delighted to announce their recognition with this outstanding accolade in English tourism with the achievement of a silver award.
The VisitEngland Awards for Excellence champion the very best of the country's tourism industry, celebrating quality, innovation and best practice.
Following the successful win of a gold award at The Beautiful South Tourism Awards in April, in the category large visitor attraction, Bletchley Park was then chosen as one of three finalists to be recognised in the national VisitEngland Awards for Excellence. The three national finalists for each category were announced following a rigorous judging process by hand-picked tourism industry experts.
This year's VisitEngland Awards for Excellence were held at the Library of Birmingham on 8 June. Finalists from all over England attended the nationally recognised awards where Gold, Silver and Bronze winners were announced across 15 core categories from the 'Accessible and Inclusive Tourism Award' to the 'Camping, Glamping and Holiday Park of the Year' and from the 'Pub of the Year' to the 'Ethical, Responsible and Sustainable Tourism Award'.
Rebecca Foy, Director of Public Engagement at Bletchley Park commented: "We are beyond proud to be recognised as one of the best visitor attractions in England by VisitEngland. Judging is rigorous and covers all areas of the visitor experience, this award is therefore a real credit to all of our teams who work tirelessly to make visits to Bletchley Park, engaging and exciting day out which is enjoyed by thousands of visitors each year"
Bletchley Park is open daily – local residents can enjoy 50% off general admission, and all general admission tickets act as an Annual Pass giving unlimited free returns within twelve months. The recently opened new exhibition The Intelligence Factory is not to be missed, find out about the scale of Bletchley Park during the height of its operation when the workforce grew to nearly 9,000.
Visitors this summer can enjoy a number of special events, including family activities, live music and outdoor theatre. Visit Bletchley Park's website for the latest What's On information.