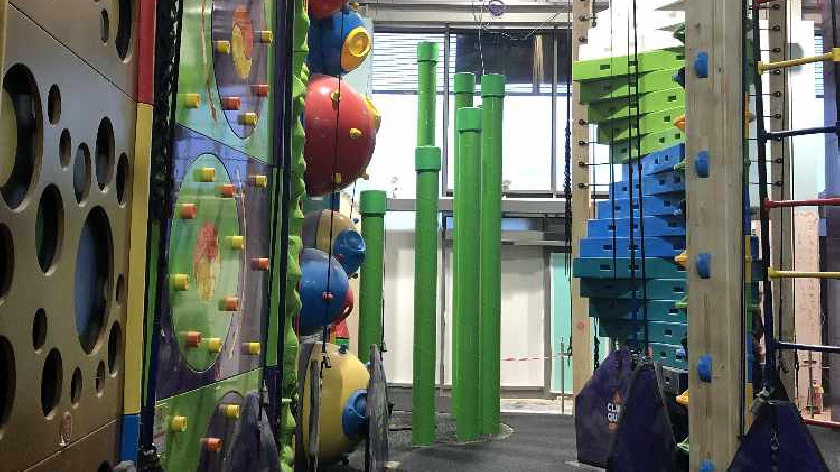 The Kingston Centre will welcome its newest tenant on 8th February with the launch of the climbing centre Climb Quest.
Chris Walthew, one of the owners, said: "The beauty of Climb Quest is that the experience is open to everyone. The equipment that we have at the centre means that climbing is easy to access, so climbers can challenge themselves as much as they would like. We're really excited to be bringing this experience to Milton Keynes."
Climb Quest has 28 climbing challenges. These include two Extreme Challenges: a Vertical Drop Slide and the Stairway to Heaven, which are a series of poles that climbers ascend without using their hands.
Their chosen charity is Spectrum, a charity that provides events and support for families of children with Autism, additional needs, learning difficulties and disabilities. Spectrum will run sessions for their members at the centre.
Richard Crowther, Leasing Director of British Land, said: "Climb Quest is a fantastic addition to the Kingston Centre. High quality leisure facilities play an increasingly important role within our retail portfolio and a new climbing centre will not only broaden the centre's appeal but improve the experience for our customers."
Climb Quest's official launch is on 8th February, with birthday parties and specialist sessions running from 29th February. The centre will be open from 9am on weekends and during school holidays, and from 11am during the week, with sessions running throughout the day until the last session at 6.30pm. Find out more: www.climbquest.co.uk