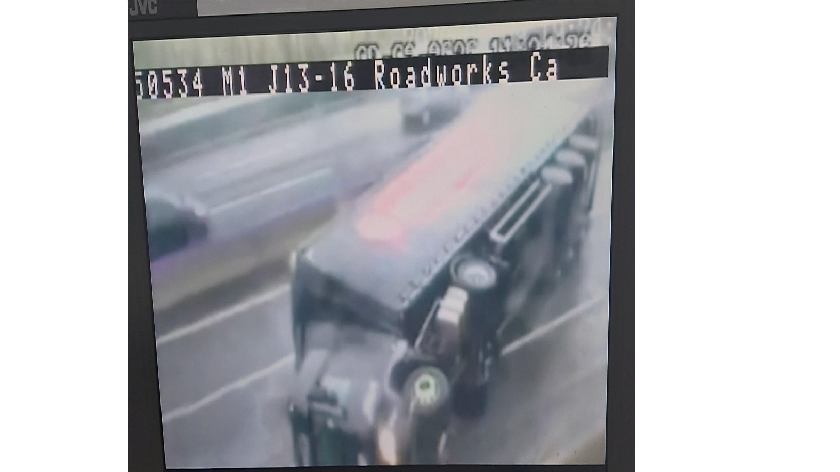 The M1 is currently down to one lane northbound between J14 for Milton Keynes and J15 for Northampton after a lorry overturned on the motorway.
Highways England have confirmed that no one was injured in the incident.
Lane 3 is now open past the scene but Lanes 1 and 2 will remain closed for some time.
The entry slip road at J14 will be closed until traffic has cleared past the scene.
Officials say the lorry has been dragged to the side of the carriageway as it is too windy to get it back onto its wheels.
The lane closures can only be lifted once it is safe for the lorry to be moved.