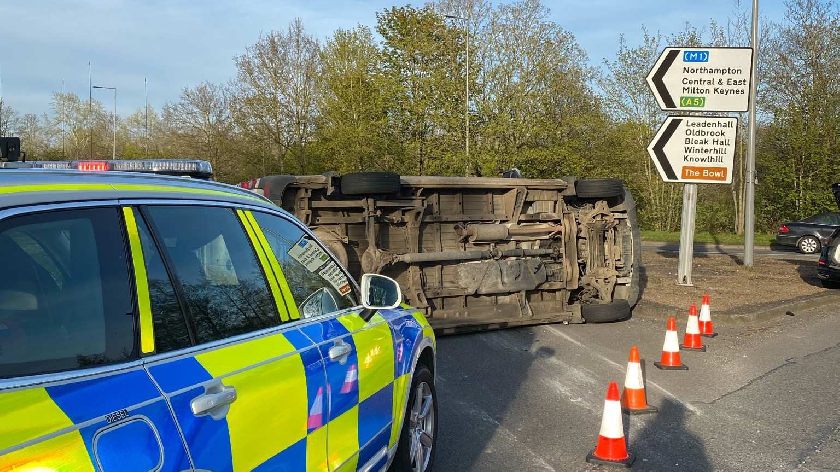 A Milton Keynes grid road has been closed this evening after a van overturned.
The H7 Chaffron Way is currently closed between The Bowl Roundabout (junction with V4 Watling Street) and Leadenhall Roundabout (junction with V6 Grafton Street).
Police are at the scene assisting with recovery of the overturned van.
It is not yet known when the road will re-open.