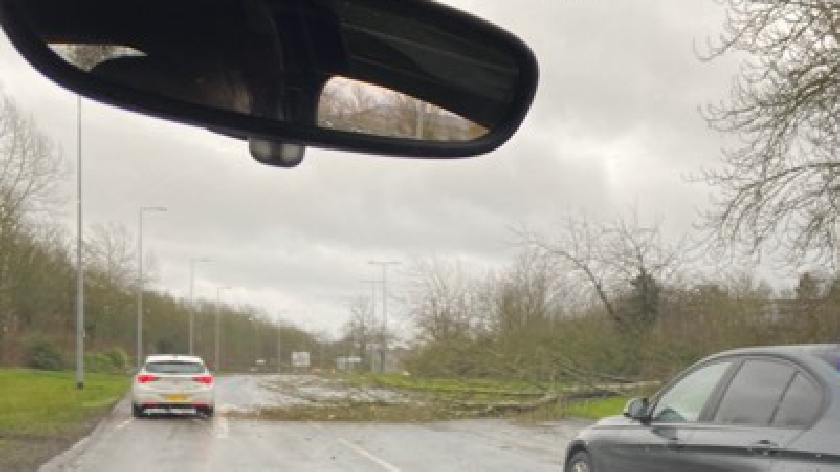 A tree has fallen on the V8 Marlborough Street in Milton Keynes blocking part of the carriageway.
The tree has fallen between the junctions with the H4 Dansteed Way and H5 Portway, on the dual carriageway section.
Motorists are being told to take care as they pass the scene before the tree is cleared.
A small gap means that cars are able to pass the scene at reduced speed.
Elsewhere, Old Wolverton Road is closed due to a tree blocking the road.
There are severe delays on the M1 Northbound due to a lorry blocking two lanes.
And Euston station has been closed and delays are affecting Milton Keynes due to the storm.