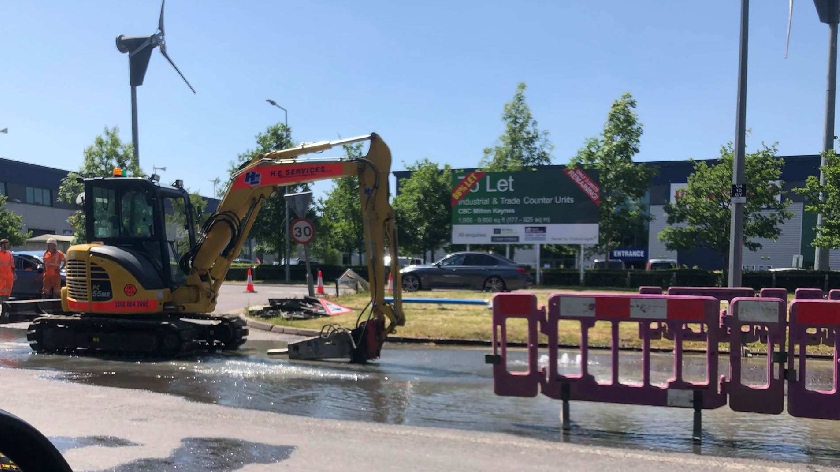 Parts of Bletchley had no water supply or low pressure for much of the day today due to a burst water main in Milton Keynes.
The burst water main was located on Watling Street between the junctions with the H8 Standing Way and Bletcham Way (Asda Roundabout).
Temporary traffic lights were set up whilst engineers fixed the issue.
Delays were also reported by motorists in the area.
The incident lasted for a number of hours across the day with supplies restored at around 6pm.
After any interruption to the water supply it may look a little cloudy or discoloured when it's back on.
Anglian Water officials say you should run your tap for a few minutes and it should clear.
You can find more information about the appearance of your tap water on their website here.