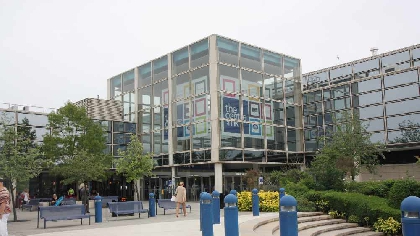 Police were called to an area near Next in Milton Keynes earlier this evening to remove what was believed to be a suspicious suitcase.
A reliable source has told MKFM that a small black suitcase was removed from an area near the Next store in the centre:mk by Police, and that it later turned out to be empty.
An eyewitness who spoke to Police at the scene also confirmed this was the case.
Meanwhile, one MKFM listener said "We had to evacuate work straight away, it was right outside Next. Thankfully everyone is okay."
Listeners have also reported an increased Police presence in the area surrounding the Shopping Centre this evening.
One listener tweeted to say that there were 'a lot of Police around' the Central MK area, with another saying they had seen 'lots of Police and chaos' near the Next store.
MKFM awaits official confirmation from the Police about the incident. If you have any further information, please email news@mkfm.com.