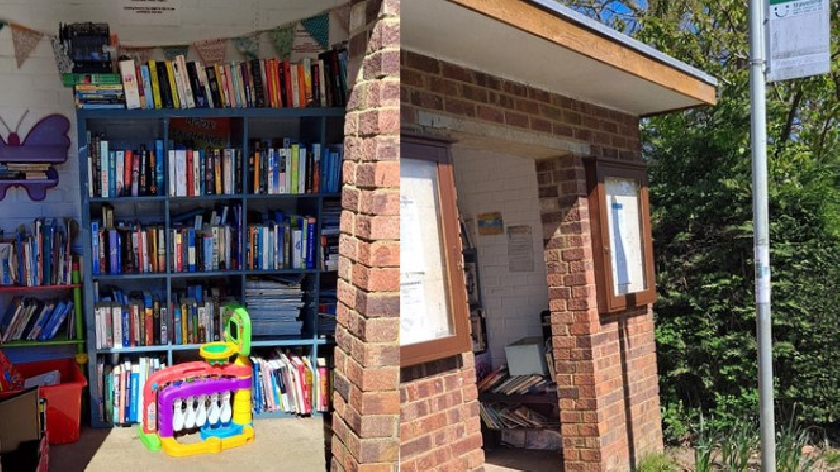 The local community in a nearby village has come up with a creative way to turn a quiet bus stop into the 'bus stop swap shop'.
The residents of Whaddon, a village just outside of Bletchley, have converted their brick bus stop into an unmonitored 'swap shop' whereby people can swap their items for free.
The Primary School bus stop, down Stock Lane, has been decorated with bunting, some butterfly decals, and is full to the brim with books, toys, and magazines.
A note that has been pinned to the wall explains the purpose of the swap shop. It reads: "Swap your stuff for different stuff! Books, magazines, jigsaws, crafts materials, films, toys... anything that someone else might be able to use and brighten their day."
This initiative has since proved popular with locals who have left their pre-loved items for somebody else to enjoy.
One resident said: "I dropped off some old novels yesterday and went back this morning to see they had already gone. Great taste! This is a fab idea, well done to all involved."