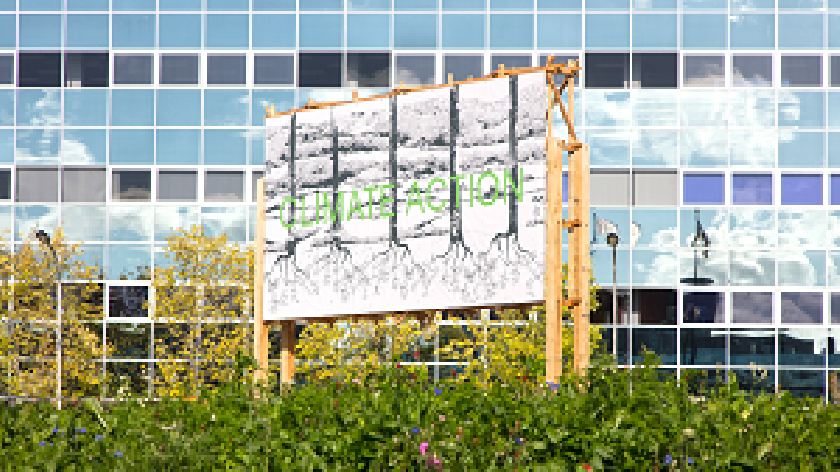 MK Council
Milton Keynes Council is currently on the hunt for a designer/furniture maker/creative to design and fabricate a bespoke seating offer for Station Square.
Last year, MK Council announced the installation of a 'mini forest' in Station Square, outside Milton Keynes Central Station, designed to make the area a more welcoming and vibrant place for people as soon as they arrive by train.
Now, the council is on the search for a designer/furniture maker/creative to design and make bespoke seating for the area.
The client brief states that the creative will need to "Transform Station Square into a lively, bustling space by introducing community activity, making it feel more welcoming, pleasant and sociable. Additionally, it seeks to improve bus travel, cycling and digital infrastructure"
The designer would be responding to The Modernist Glade by Hayatsu Architects and developing a proposal which specifically delivers seating and tables within one of the wildflower lawns within Station Square.
The closing date to apply is 12pm on 28th June 2022, with the contract then starting 11th July through until September.
It is all part of a longer term aim to provide a permanent enhancement to the city's most important gateway.
The cash came from Milton Keynes Council, Milton Keynes Development Partnership and contributions from developers. The scheme was also awarded funding from West Midlands Trains.
Hayatsu Architects won a £100,000 competition last year to provide the designs alongside artist Tue Greenfort to provide a new look for Station Square in the run up to the station's 40th anniversary.
Their installation will reflect Milton Keynes' rich design history and its green city ambitions, increasing biodiversity with a variety of wild flowers to attract and support insects.
You can find more information on the commission here.