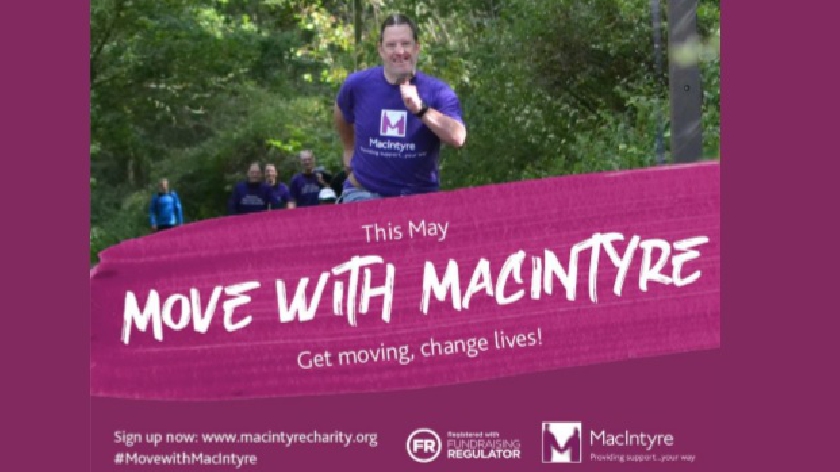 Dan and the team at local gym F45 are throwing open their virtual door on Sat 23 & 30 May supporting MacIntyre with their virtual fundraising event, Move with MacIntyre.
Who knows when your next marathon, sportive or triathlon is going to be - but that doesn't mean you can't maintain your hard earned fitness.
F45 Training are offering the chance to join their signature 'Hollywood' class on 23 May and 30 May (both Saturdays). By joining the class you also support MacIntyre (and can join their Move with MacIntyre challenge).
About 'Hollywood' class
Hollywood is F45's signature class, redesigned for you to be done at home with no equipment. 27 exercises, 40 seconds of work with 15 seconds rest - twice through for 1 hour of heart pumping, sweat dripping fun! The class is specifically designed to provide a functional full-body workout while improving energy levels, metabolic rate, strength, and endurance, aiming to burn up to 750 calories per 45-minute session.
How to join
Fill in the form on MacIntyre's website - they will then send the Zoom meeting details.

Classes are £5 each - every penny is kindly donated by F45 Training to their Move with MacIntyre challenge.
All proceeds from these 2 classes are supporting MacIntyre services here in MK that support over 200 young people and adults with learning disabilities and autism.