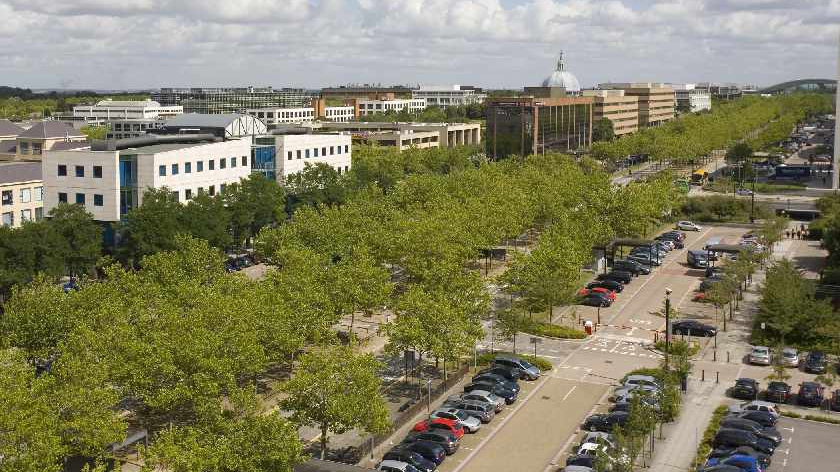 Image Credit: Destination Milton Keynes
Milton Keynes MPs Mark Lancaster and Iain Stewart, with support of local Conservative Councillors, have launched a campaign calling for two hours' free car parking in Central Milton Keynes.
The campaign aims to boost jobs, support businesses and save residents nearly £200 a year in parking charges.
The call for free parking came after meetings with a number of businesses in Central Milton Keynes and surveys to residents across the town.
When asked how to improve footfall, and how to keep shoppers for longer, it became clear that cheaper parking was the answer.
Footfall across the Xscape, Intu and The Centre:MK has dropped by 8 million people over the past four years with the cost of parking being cited as a major factor.
The local Conservative Party say there is evidence linking Milton Keynes Council's policy on parking to this drop.
Other Councils have successfully offered free parking. For example, Bedford Town Centre now has up to two hours free every Saturday in Council-owned town centre car parks and up to two hours from Monday to Saturday.
The petition, which can be accessed here, calls for Milton Keynes Council to offer two hours free parking in CMK for shoppers and will be handed in to a meeting of the Full Council in September 2018.
Working with @iainastewart and local Cllrs, we are kick starting a debate on the cost of parking in CMK. Footfall is dropping as is parking revenue. Time to look at how we can be more competitive. We are calling for 2 hours free parking, sign the petition! https://t.co/ilT2RA0mvy

— Mark Lancaster MP (@MarkLancasterMK) August 21, 2018