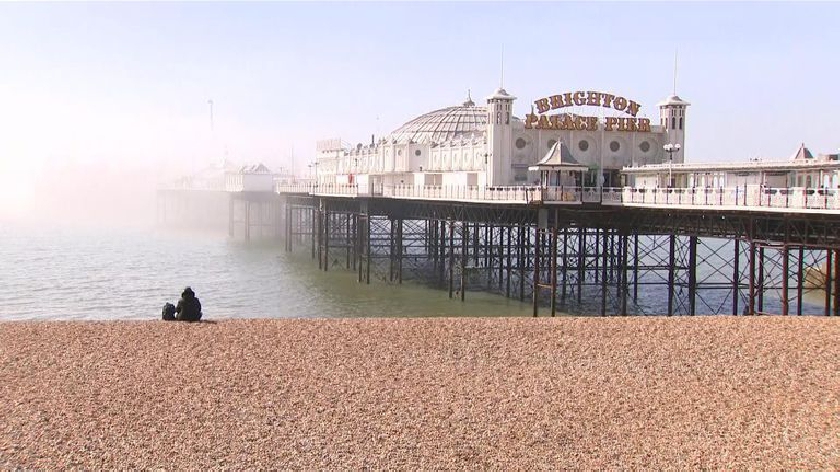 Sussex Police have turned back a car which drove over 100 miles from Milton Keynes to the beach in Brighton this morning.
Brighton's local newspaper The Argus reports that the car from Milton Keynes was one of 19 which had to be stopped before 11am as they headed to the beach despite the coronavirus lockdown.
A Police checkpoint has been set up on the A23, which is the main route into the beachfront at Brighton.
A spokesperson for Sussex Police told The Argus: "It's not a dedicated coronavirus stop-check, but as part of the routine stop-check, we are asking people why they are here, where they are going and turning them around if they do not have a purpose."
"We will be issuing fines if necessary."
The leader of Brighton and Hove City Council has said the beach remains open for use by local people only due to the lockdown restrictions.
It comes as people across Milton Keynes are raising concerns that the lockdown is being breached.
The Mayor of Newport Pagnell took to social media yesterday to remind people to 'keep their distance' following claims that the High Street was 'packed with people'.
Residents have also been commenting on MKFM's Facebook page saying people are ignoring the restrictions.
Liam Cullen commented: "It's getting busier each day out now, from more cars on the road to people meeting up, I do the same route each day at the same time for exercise and it might as well be a normal day now, so many people out."
Patrick Marshall added: "Only a select few people follow the rules in Wolverton. Most people have given up."
Government advice remains in place that people should stay at home and only go outside for essential purposes.