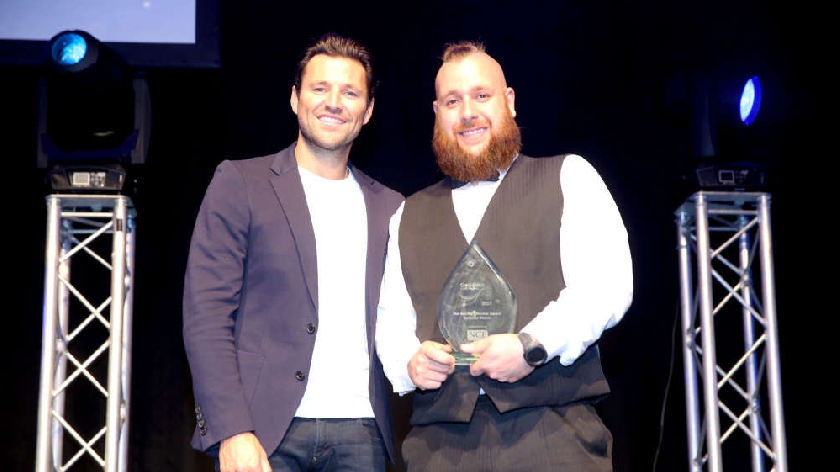 Estates Deputy Manager at PJ Care, Grant Mugford, was named 'Ancillary Worker of the Year' at the Great British Care Awards 2021. 
Following the regional heats for the south east, the former electrical engineer from Milton Keynes went on to win the overall national title.
Grant made the move to the neurological care specialists five years ago when he wanted a change in career and a fresh challenge.
It's a decision he's thrilled he made and he's delighted to have won the award.
"It's amazing to have beaten people from all over the country," he said. "I genuinely love what I do and that must have shown through."
He works between PJ Care's two neurological care centres in the town – Bluebirds in Shenley Lodge and Mallard House in Grange Farm.
Both centres provide care for adults with progressive conditions such as dementia, Huntington's disease and Parkinson's disease, and those with acquired brain injuries.
"The estates team at PJ Care don't just maintain the buildings," added Grant, "we are there to support the service and we provide a massive occupational therapy input.
"From turning someone's TV on for them in the morning to letting them help me 'paint' with a brush and some water, I see it as part of my job to help residents have the very best quality of life."
When visits from loved ones and trips into the community were restricted because of lockdowns, Grant put extra effort into creating opportunities for residents.
"We were redecorating one of the lounges so I got them involved in choosing new wallpaper. For residents with dementia, I made electrical-themed puzzle or 'twiddle' boards so they could enjoy plugging things in and switching switches.
"I looked for every opportunity to give them a task, like ticking off my health and safety list, because it gives them a sense of purpose and they feel needed, which is hugely important."
Grant refers to PJ Care as his 'second family' although, at times, his own loved ones must feel it's almost his first!
His family were once forced to abandon the start of their seaside summer holiday when Grant received a call telling him one of the lifts was out of order.
"I just couldn't leave it," he remembers. "We turned round and I went into work, got the temporary stairlift up and running and called out the lift engineers. Luckily, my family know what I'm like and how important the residents are to me."
Grant's dedication has seen him promoted within PJ Care and he said it's where he wants to retire.
"There's no ranking here, everyone is treated equally. I'm a manager but I still muck in and get my hands dirty. The chairman comes into the units regularly and he's in the same scrubs as us. My friends told me working in care was a risky move but it's a decision I've never regretted."
Chairman of PJ Care, Neil Russell, said; "I'm extremely proud of Grant. He is fantastic at his job because he cares so much, both about the people who live with us and about his colleagues. This award is thoroughly well-deserved."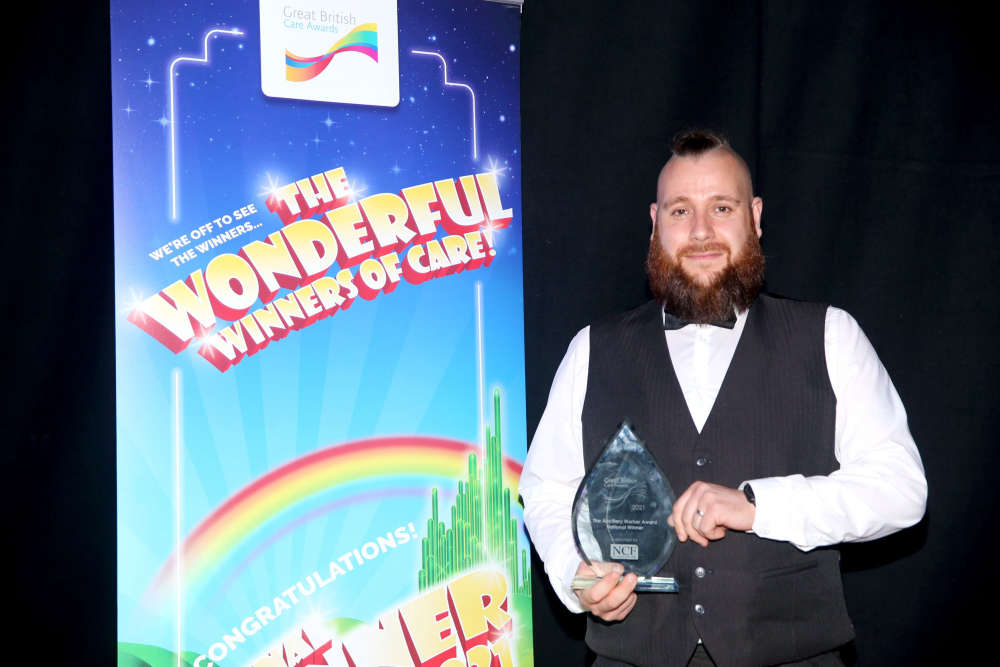 Grant wasn't the only member of staff to be recognised. Healthcare assistant and student nurse, Heather Marchant, was 'highly commended' in the 'Dementia Carer' category.
Judges remarked how her passion for caring for people with dementia was "abundant" and her desire to qualify as a specialist dementia nurse "only re-enforces how incredible she is."