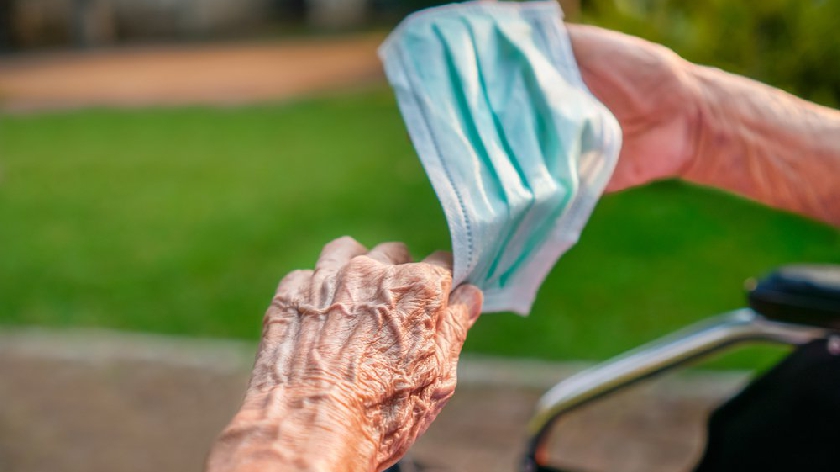 Coronavirus has claimed the lives of 27 people across 38 care homes in Milton Keynes in just 14 days in April, Government figures reveal.
Milton Keynes Council says it is in regular contact with care homes to make sure they have vital personal protective equipment (PPE).
Figures from the Office of National Statistics (ONS) reveal a total of 72 people in the 1,350 care beds across MK borough died from April 10 to 24. More than one in three deaths (37.5 per cent) involved covid-19.
Muriel Scott, director of public health for Milton Keynes Council, said: "There is a co-ordinated effort between the NHS, Public Health England and Milton Keynes Council to support care homes during this very difficult period.
"Our thoughts are with the families and friends of all those who have died, and with the staff in care homes who are working tirelessly to look after residents in these emergency circumstances."
She added: "We have been in regular contact with care homes and have ensured they have appropriate provision of PPE despite some of the difficulties in national supply," she added.
None of the care homes are owned by the council, but before the covid-19 outbreak, it had placed 350 people in them.
MK care homes have responsibility for finding their own PPE but the council has been stepping in to help.
Cllr Alice Jenkins (Cons, Danesborough & Walton), who chairs the council's health and adult social care scrutiny committee, said she is pushing the council to be "more proactive".
Cllr Jenkins said: "Every death from Covid-19 is heart-breaking.
"We are of course very saddened to learn that there has been such a prevalence of deaths and infections in Milton Keynes' care homes.
"We understand MK Council has been supplying PPE and that settings have had what they needed.
"Clearly it's vital that care workers are supported as much as is be possible."
Councillors have been looking at ways that other councils are supporting care homes and workers.
"It is becoming clear," she said, "that some councils are doing more than MK Council is currently.
"We will continue to push the council to be proactive."
Country Court, which runs Lakeview Lodge Care Home, in Newton Leys, says it has "no concerns" about the supply of PPE.
But trades union UNISON, says care workers in the city feel "let down massively".
Regional organiser Ryan Slaughter said: "In Milton Keynes 27 per cent of covid-19 deaths have happened in the city's care homes, that's significantly higher than the regional and national averages."
He said this was evidence of the Government's "chaotic handling of the Covid-19 crisis."
He added: "There's still widespread confusion among workers and employers over what protective equipment they should have and continuing problems getting it in the first place.
"Carers are terrified they'll contract the virus, spread it to service users or vulnerable family members."
He called on Public Health England to clarify guidance on PPE and the Government to "get its act together" immediately to prevent more lives being lost needlessly.