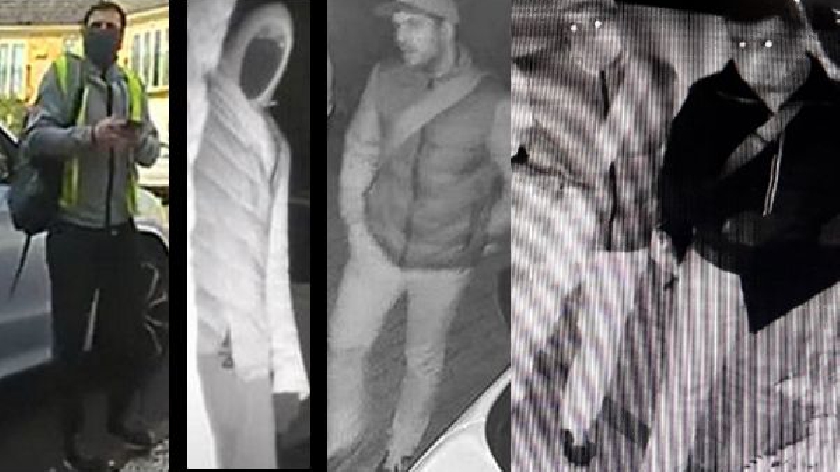 Thames Valley Police is releasing images of men officers would like to speak to following thefts of keyless cars in Milton Keynes.
At around 3.30am on Friday 1 May, a keyless entry car was stolen from Faraday Drive in Shenley Brook End.
At around 4.30am on Tuesday 5 May, a keyless entry car was stolen from Boulters Lock in Great Linford. Whilst driving the car away, the suspects stalled the car and were unable to restart it so ran away leaving the car in the road.
Both cars were stolen without the car keys being taken from the house. Offenders place a piece of equipment near to the house to intercept the signal from the keys. They then use the intercepted signal to remotely start the car and drive it away.
Investigating officer PC Dale Banyard, based at Milton Keynes police station, said: "I am appealing to anyone who recognises any of these men as I believe they have vital information about these offences.
"The signal from these keys can be intercepted in as little as one minute. By placing car keys in a metal tin or a signal blocking pouch and away from the front door, you can make it harder for offenders to intercept the signal. Be aware of where your spare key is located as well and where possible, keep this in a tin too.
"If you have any information about these individuals or these offences, you can contact us using our online form quoting reference number 43200132173."