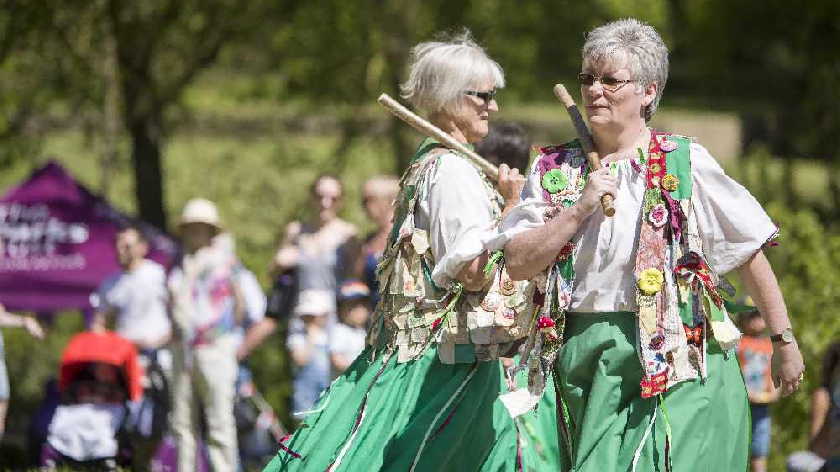 The Parks Trust will be hosting May Day celebrations at Great Linford Manor Park on Saturday 4th May 2019.
Join the family fun and traditional May Day celebrations from 12noon to 4pm. A free event full of children's entertainment, dancing, singing, stalls and rides. This free event will showcase local Morris dancers, 'have a go' maypole sessions and family fun rides. Additionally, you can enjoy the circus workshop, arts and craft activities, and take a visit to the Cheese Boat located on the canal side.
Julie Dawes, Events and Community Engagement Manager for The Parks Trust, comments, "Our first May Day event at Great Linford Manor Park last year was a great success, so we're really pleased to be hosting again this year with more performers, stalls and activities for everyone to get involved with. It's a fun family event with a beautiful setting."
Parking is available off Marsh Drive, Great Linford. Please visit https://www.theparkstrust.com/events/may-day to find out more information.