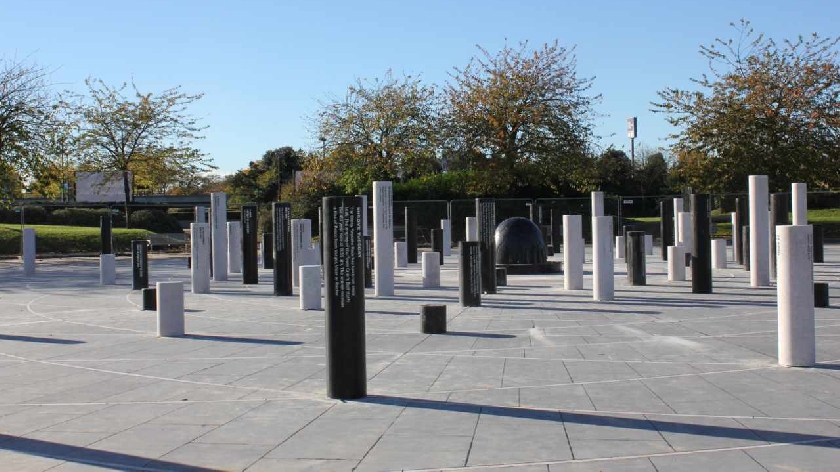 There will be a ceremony held in Milton Keynes to mark one year since the killing of George Floyd in Minneapolis.
African-American George Floyd was murdered while in police custody on May 25th 2020, after being arrested for allegedly passing a counterfeit $20 bill.
Police officer Derek Chauvin was last month found guilty of Floyd's murder. The 45-year-old officer was filmed kneeling on Floyd's neck for over nine minutes, while Floyd famously pleaded "I can't breathe".
Although George Floyd's death took place in the US, it sparked sadness worldwide and resulted in thousands of global Black Lives Matter protests.
There were a number of protests in Milton Keynes, with the biggest protest drawing in hundreds of people at Milton Keynes Central.
READ MORE - IN PICTURES: Hundreds gather for Milton Keynes Black Lives Matter protest with 'excellent' social distancing
And as we approach the one year anniversary of George Floyd's death, The Council of Faiths has been busy planning a ceremony to commemorate the 46-year-old.
There will be a socially distanced event, featuring poems and speeches, at the Milton Keynes Rose in Campbell Park next Tuesday.
It will be limited to thirty people due to COVID-19 restrictions and will be attended by the Mayor of Milton Keynes Cllr Mohammed Khan, the Area Commander, Thames Valley Police and members of other diverse communities.
A spokesperson for The Council of Faiths said: "Recognising this date and the importance of the Black Lives Matter movement will be of great significance to the entire community of Milton Keynes in asserting the city's commitment to unity, equality and fairness for all people.
"At the same time, recognising this date and this milestone event will be personally important to the Black Community of Milton Keynes. Recognising this day will show the Black Community of Milton Keynes that they matter.
"It will reinforce the city's commitment to being a place of respect and harmony among all peoples. It accentuates the city's commitment to ensuring that its Black community has a safe, vibrant and prosperous future. One not hampered by the scourge and the legacies of racism."