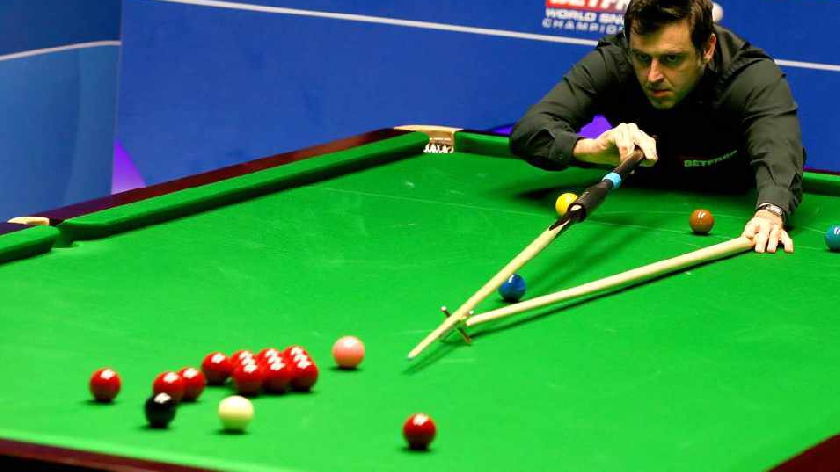 Championship League Snooker is coming to the Marshall Arena in Milton Keynes next week...
Below is a guide to the tournament which will be the first major sports event to take place live on TV since the coronavirus lockdown.
Championship League is a non-ranking snooker tournament, which debuted in 2008. The event was introduced by Barry Hearn's Matchroom Sport to provide additional competition and a qualifier to the Premier League Snooker.
The Championship League Snooker that will take place in the Marshall Arena will be different to previous editions of the tournament, not least because of the strict guidelines on social distancing, COVID testing and hygiene that will be in place.
The event will take place behind closed doors. All players, staff and contractors will be virus-tested prior to entering the venue and will be in isolation until their results are known. Players will require a negative test result in order to enter the venue. They will play all group matches on one day, remaining on site throughout, and will then leave the venue.
Other safety measures in place will include:
Social distancing measures in place throughout the venue.
Players seated at least two metres apart during matches.
Players using anti-bacterial hand sanitiser before matches and avoiding handshakes.
Referees endeavouring to keep two metres away from players where possible.
There will be no access for players' guests.
First aid personnel on site at all times
All 128 World Snooker Tour card holders will be invited to participate, with the top 64 who enter receiving a place in the tournament. Top players including Judd Trump, Neil Robertson, Mark Allen and Kyren Wilson have already confirmed they will enter the event.
The tournament will be split into three phases, with all matches during all stages played as the best-of-four frames. Play will begin at 3pm each day, running continuously until both groups are complete, with the exception of Friday, June 5th when play will begin at 4pm.
GROUP MATCHES
Group matches will take place between June 1st to 8th and will feature 16 groups of four players, with two groups played each day across two tables. The player who tops each group table will progress to Phase Two. Players will be awarded three points for a win and one point for a drawn match.
GROUP WINNERS
Group winners will compete between June 9th to 10th. The 16 group winners split into four further groups of four, with two groups per day also played over two tables.
TOURNAMENT FINALS
The Tournament finals will be held from June 11th and will see the four Phase Two winners battle it out over one final group, played on one table, to determine the Championship League winner.
The total prize fund will stand at over £200,000. Players will earn a guaranteed £1,000 with the winner taking home £30,000 and a place in November's Champion of Champions. Championship League will not be a ranking event and will be promoted by Matchroom Multi Sport.
READ MORE: O'Sullivan, Trump and Robertson lead Championship League Snooker line up in Milton Keynes
READ MORE: Snooker's Championship League to come to Stadium MK next month behind closed doors