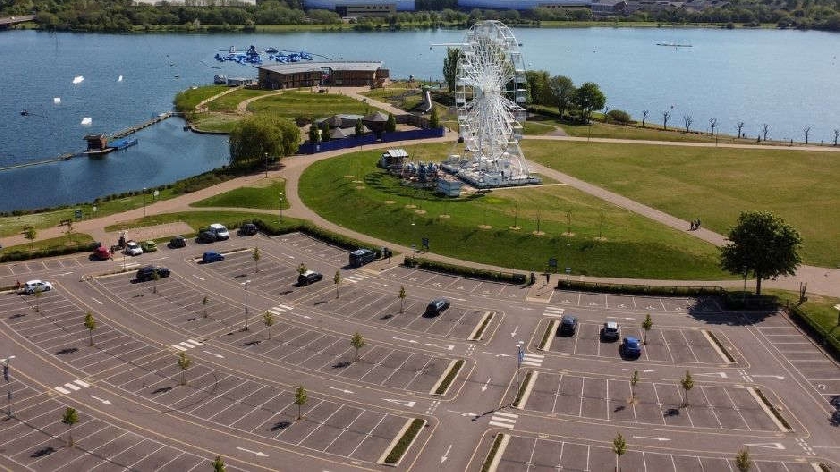 The way customers can park at Willen Lake is changing from Sunday 1st May.
Willen Lake is managed by The Parks Trust, the self-financing charity that cares for over 6,000 acres of parkland and green space. When you pay to enjoy facilities at Willen Lake, you're helping to fund the development and maintenance of over 40 parks in Milton Keynes.
Previously, customers that parked at Willen Lake's newer Car Park B had to pay for their parking on exit, whereas customers in Car Park A paid before.
The new changes to Car Park B will mean that all customers now pay on arrival using the machines or the RingGo app/website.
Parking can then be extended using the app if customers decide to stay for longer.
Willen Lake have told customers that this will not change anything for those who have paid for an annual ticket and blue badge holders can pay for a discounted annual parking permit.
On social media, a spokesperson for Willen Lake wrote: "Please note, we are changing our car parking operator to Smart Parking on Sunday 1st May.

"From this date, Car Park B will change to a pay on arrival car park where you will be able to pay using the RingGo App or via the machines. You can also use the app to pay for all other car parks at Willen Lake.

"There will be signage on site to explain the new instructions as well as Smart Parking staff available to help guide visitors on the use of the new system."
Statement from The Parks Trust:
The Parks Trust has appointed Smart Parking as the new operator of four visitors' car parks that service Willen Lake in Milton Keynes. Following a full tender process that commenced in late 2021, Smart Parking was awarded the five-year contract on the strength of its commitment to putting customer experience and convenience first.
Visitors will benefit from the improved accessibility offered by Smart Parking's partnership with the RingGo app - the number one parking app in the UK, used by 18 million customers in 488 UK towns and cities. They will also find clear signage explaining how to use the new system and on-site teams will be in place during the transition period to provide in person advice and support.
Smart Parking is a member of the British Parking Association and successfully operates the car parks at Milton Keynes Central Station and Red Bull Racing in addition to hundreds of other sites across the UK.
Rob Wood, General Manager of Willen Lake, says: "We are continually looking for ways to improve the experience of visitors to Willen Lake and, as part of that, we reviewed our car parking provision. Customer feedback was very helpful to us in deciding on the best way forward. Smart Parking impressed us with a positive track record and commitment to putting customers first. We hope that visitors find the new system easy to use and fair, and always welcome their feedback. When you pay to park at Willen Lake, you're helping to fund the development, maintenance and conservation of over 40 parks in Milton Keynes."

For the latest car parking updates, head over to the Willen Lake website.