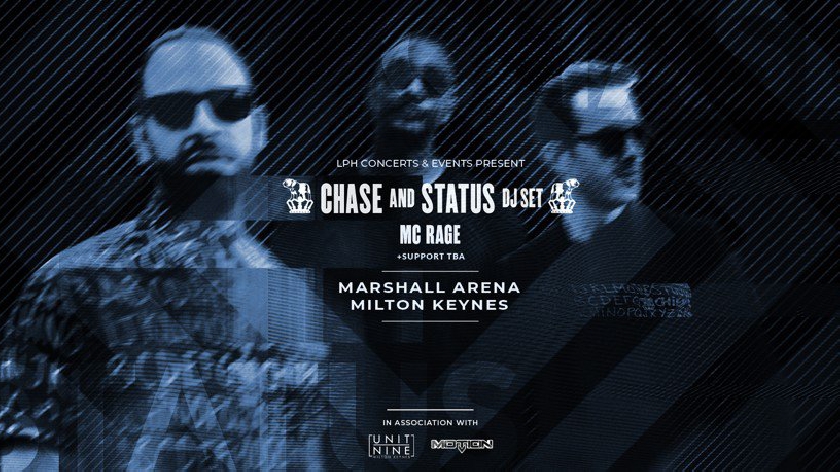 The electronic music duo Chase and Status will be performing a DJ Set in Milton Keynes this April.
They will be at the Marshall Arena on Friday 10th April 2020.
Chase and Status will be joined by MC Rage and some very special guests who are yet to be announced.
Saul Milton (Chase) and Will Kennard (Status) have channeled their passion into four highly-acclaimed best selling albums. Their fifth album, 'RTRN II JUNGLE' marks their 16-year milestone and cements their position as one of the UK's most electrifying bands.
Throughout the years, they have also collaborated with major artists such as Rihanna, Tinie Tempah, and Plan B.
Tickets start from just £19.25, and they go on sale tomorrow (28/2) at 10:00 am.