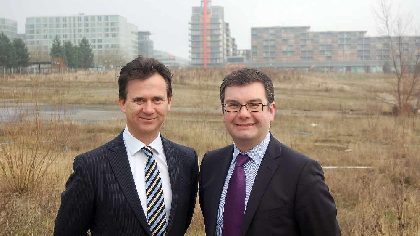 Milton Keynes MPs Mark Lancaster and Iain Stewart have said that they will 'keep the pressure up' to make new laws in order to tackle the ongoing traveller dispute in the city.
In a joint statement, the MPs said: "One of the biggest issues surrounding the increase in unauthorised traveller encampments this year has been the inability of the Police and Milton Keynes Council to take responsibility. The blame game has only added to residents' frustrations."
As the elected representative responsible for Thames Valley Police, no one is better placed to lobby the Government for more powers than the Police and Crime Commissioner and we hope he has been doing so."
However, all key local stakeholders such as the Police and the Council need to use the powers they have now to work better together and act quicker. Something which we have expressed at every opportunity."
Unauthorised traveller encampments are a nuisance for local communities and a completely inappropriate use of open space. It has been the worse year that we can remember while we have been MPs in Milton Keynes. It has demonstrated there is an unfair playing field in favour of travellers which is why we have been pushing the Government to do more."
We have discussed it with ministers directly and responded to the review looking at how to strengthen the powers available to deal with unauthorised caravan sites and developments. And we will continue to keep up the pressure over the coming months."