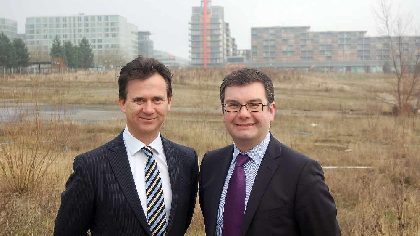 Milton Keynes MPs Mark Lancaster and Iain Stewart have backed the calls from the Prime Minister Theresa May for an early General Election.
In a statement, the two Conservative MPs said: "We support the Prime Minister in her decision to call for a general election. The Conservative Party is committed to implementing the result of the referendum that saw a majority both nationally and locally in MK. Since last June's vote, however, other parties in Westminster have sought to frustrate the process of our exit and weaken the Government's negotiation position in Europe. This election is necessary to secure strong and stable leadership the country needs to see us through Brexit and beyond."
"We have both always put the interests of Milton Keynes first and believe this election is the ideal opportunity to deliver a strong Conservative Government that will provide the platform for Milton Keynes to continue to flourish."
Cllr Edith Bald, Conservative Group Leader on Milton Keynes Council added: "The PM has shown real leadership in calling for a General Election as she looks to offer the country a stable and effective government as we negotiate our exit from the EU."
"It is vital we have two experienced and hard working MPs fighting Milton Keynes' corner and that is exactly what Mark Lancaster and Iain Stewart have been doing and will continue to do. They give our city the strongest possible voice and I wish them the very best of luck to June 8th."
Meanwhile, Milton Keynes MEP Keith Taylor from the Green Party said: "Let's be clear, this election will be a referendum on Brexit and the best opportunity we have of stopping the Britain committing an act of great self-harm. As Greens, we will be campaigning on a proudly, loudly pro-European platform."