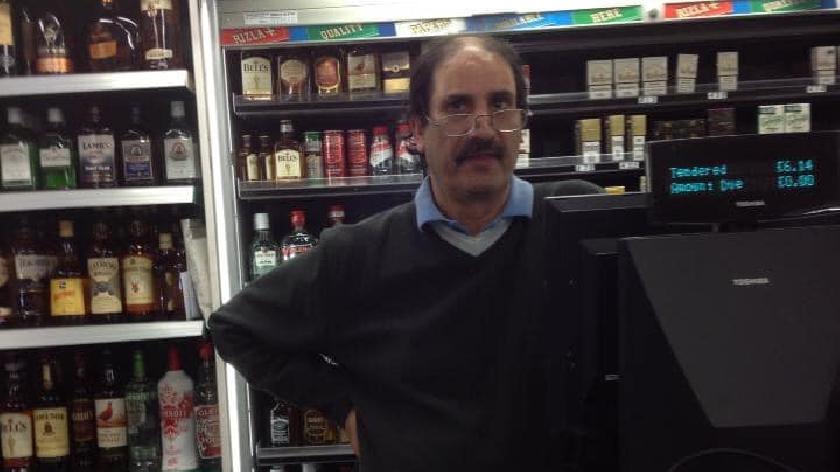 The local community has come together hoping to raise enough money for a commemorative bench in memory of shopkeeper Ken.
Ken, who owned the former convenience store at the Stantonbury Local Centre, died earlier this month following a "valiant battle" against liver cancer.
He had owned the shop for around thirty years up until its closure in December 2019, when the centre was demolished to make way for a new Aldi store.
During this time, Ken met and had a big impact on the lives of tens of thousands of Stantonbury Campus students and local residents, many of whom have paid tribute to the "legendary" man.
One particular resident, Daren, grew up knowing Ken and has been incredibly vocal about the impact he had on the community.
Daren said: "You simply can't think about the old Stantonbury shops without seeing his face or hearing his oh so distinctive voice in your head. As teenagers he looked out for all of us as a mentor, he kept us out of trouble, gave us some wonderful advice and always made us smile.
"When we made the transition into adulthood he became our friend and when we started having children of our own he started to look out for them in the same way he had cared for all of us."
This sentiment has been echoed by hundreds of other people on social media, who have been paying tribute and sending their condolences to Ken's family.
And locals now wish to take this one step further, by ensuring that Ken's memory permanently lives on in the community.
Daren has been in discussion with Stantonbury Parish Council about erecting a commemorative bench around the area of Ken's old shop.
The Parish Council is currently in discussion with The Parks Trust and planners to find out the required permissions about placing it in the area.
However, this bench will not be funded by the Parish Council, and instead it falls down to the local community to pitch in and raise around £1,000.
Daren set up a JustGiving page to cover the costs, and at the time of writing it has already raised £679.
He said: "I am (needless to say) blown away by the response from the residents of the community. I also received a message from a man by the name of Kevin who has spoken with the chairman of A.B.R.A (All Bradville Residents Association) and they have agreed to pledge £100 once the rest of the target has been met."
Those who wish to access the JustGiving page can do so here.
READ MORE: Hundreds of people pay tribute to Milton Keynes shopkeeper that was a 'huge part' of school children's lives