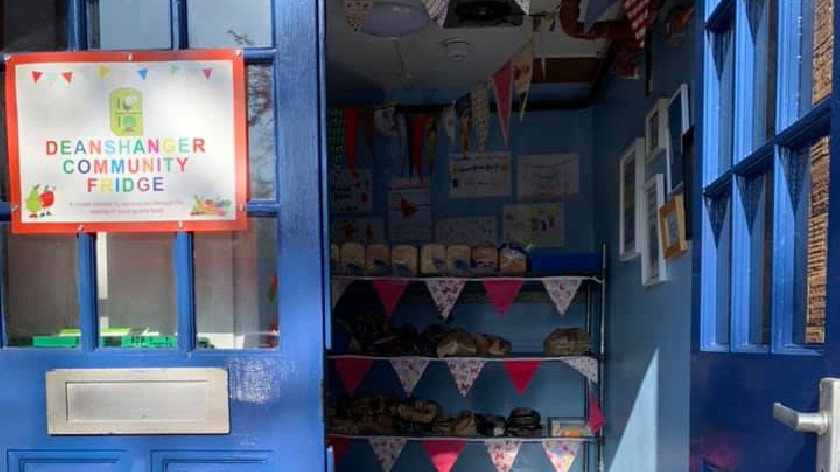 A community fridge offering free surplus food has opened in Deanshanger, a village on the border of Milton Keynes.
Community fridges are popular initiatives that are successful in what they do - which is distributing surplus food that would otherwise go to landfill.
The average household throws away £810 worth of food every year. Most food waste in the UK (4.1 million tonnes) is avoidable and could have been eaten had it been better managed.
Community fridges have been launched to combat this food waste, while also ensuring that all people have access to high-quality food.
There are many successful community fridges in Milton Keynes. The Wolverton fridge says it has diverted 48 tonnes of food from the bin to the people of Milton Keynes.
And last year, the Coffee Hall Community Fridge, run by Woughton Community Council, announced that they had prevented more than twelve tonnes of food from going to landfill between July and November.
Today (19/4), another community fridge has opened at Deanshanger Primary School which allows residents to visit and collect surplus food.
The food is currently being provided by the Co-Op in Deanshanger as the store wishes to become zero-waste.
It is open for any residents of Deanshanger and everything is free of charge.
There are over 100 community fridges in the UK, with five being here in Milton Keynes. There are also a number of 'food larder' initiatives.
Where is my closest community fridge?
Great Linford Community Fridge
Address: Little Bookshop, 2A, St Leger Court, Great Linford, Milton Keynes MK14 5HA
Opening hours: Monday and Friday, 11.00 -13.00
Milton Keynes Community Fridge (Wolverton)
Address: The Old Bath House, 205 Stratford Rd, Wolverton, Milton Keynes MK12 5RL
Opening hours: Wednesday 18:00-19:30, Saturday 12:00-13:30
Coffee Hall Community Fridge
Address: The Local Centre, Garraways, Coffee Hall, Milton Keynes MK6 5EG
Opening hours: Tuesday 10:00-14:00, Thursday 10:00-14:00, ​Saturday 10:00-12:00 (last Saturday of the month)
Netherfield Community Fridge
Address: Grand Union Vineyard Church, Broadlands, MIlton Keynes. MK6 4YP
Opening hours: Tuesday 17:00-19:00, Thursday 11:00-13:00
Conniburrow Community Fridge
Address: Big Local Conniburrow Hub, 34 Bramble Ave. Conniburrow, Milton Keynes, MK14 7AP
Opening hours: Monday 10:30-13:30, Wednesday 10:30-13:30, Friday 10:30-13:30​