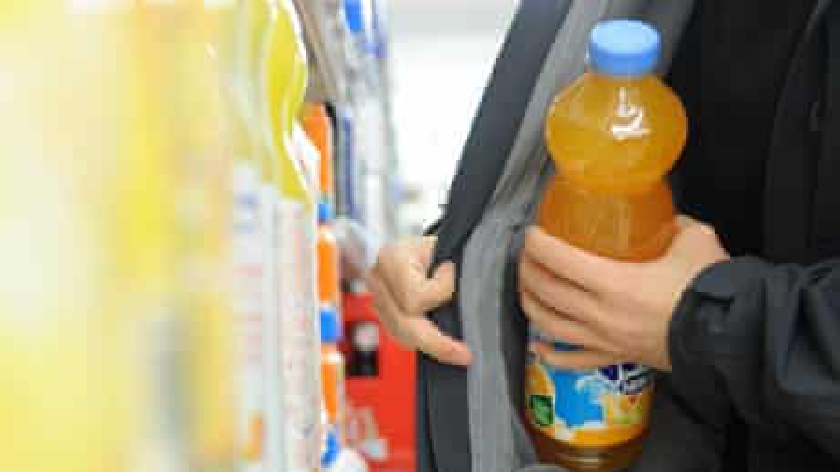 The local community has rallied together to help those that are struggling financially after two young children were spotted trying to steal food from a shop.
Nana Oguntola, who stood as the Liberal Democrat candidate for the Campbell Park and Old Woughton Ward during April's election, was at the Co-Op in Fishermead on Friday morning (4/6) when she noticed two children.
One of the boys, who was said to be around 5-years-old, picked up a Pot Noodle and put it into an older child's bag, who looked around 9-years-old.
"They were trying to steal food," Nana said. "I went over to them and offered to buy them what they wanted. They bought three Pot Noodles and a drink. No parent around. Then they left on their own and walked off. What if someone less friendly had seen them?"
Nana shared her experience on social media, wishing to further highlight where people can get help if they need it.
She continued: "The Community Fridge is still open. Please go over there if you have run out of food or going through a rough patch. You can also contact the Food Bank. If you are desperate you can DM me and I can help out a little bit but please whatever you do, do not send your children out to steal. I have been through hard times and I know what they feel like. There is no shame in it. Ask for help, please, when you need it."
This social media post has since prompted a wider response from the Fishermead community, who are now working together to launch a dinner club or another way that struggling families can have a hot meal.
Multiple residents have also offered their help and said that they will happily open their home to these children, and anyone else that needs a substantial meal.
Another kind-hearted local said: "If you are struggling I would be more than happy to assist you with your finances/ benefits and also arrange for food parcels to be delivered to you and your family."
There are multiple ways that struggling families can get help. Milton Keynes Council has listed the support that is available, including £500 grants for people on low-income that have to self-isolate, and council tax hardship payments. To find out more please click here.
The MK Food Bank is a local charity that provides food parcels for households in need, completely free of charge. The Food Bank relies on the generosity of local residents and businesses and launched its Xtra service at the start of the pandemic to cope with the further demand for its services. You can find out more about the Food Bank, and how to get help, by clicking here.
DREAMSAI also supports local families with food parcels, cooked meals and cereal & milk to breakfast clubs. Anyone in need in Milton Keynes can call the helpline on 01908 033541. More details here.
There are also several community fridges in Milton Keynes, where residents can pick up surplus food for free. This food is donated by businesses, such as supermarkets when they have ordered too much. The food is completely edible, and often within its sell-by date, and the community fridge prevents it from going to waste.
Where is my closest community fridge?
Fishermead Community Fridge
Address: Fishermead Trinity Centre, Fishermead Boulevard, Milton Keynes MK6 2LA
Opening hours: Monday, Tuesday, Thursday and Saturday 10:00-14:00 and Friday 12:00-14:00
Families requiring food can contact the centre manager on 01908 660401 who will be able to provide food parcels.
Great Linford Community Fridge
Address: Little Bookshop, 2A, St Leger Court, Great Linford, Milton Keynes MK14 5HA
Opening hours: Monday and Friday, 11.00 -13.00
Milton Keynes Community Fridge (Wolverton)
Address: The Old Bath House, 205 Stratford Rd, Wolverton, Milton Keynes MK12 5RL
Opening hours: Wednesday 18:00-19:30, Saturday 12:00-13:30
Coffee Hall Community Fridge
Address: The Local Centre, Garraways, Coffee Hall, Milton Keynes MK6 5EG
Opening hours: Tuesday 10:00-14:00, Thursday 10:00-14:00, ​Saturday 10:00-12:00 (last Saturday of the month)
Netherfield Community Fridge
Address: Grand Union Vineyard Church, Broadlands, MIlton Keynes. MK6 4YP
Opening hours: Tuesday 17:00-19:00, Thursday 11:00-13:00
Conniburrow Community Fridge
Address: Big Local Conniburrow Hub, 34 Bramble Ave. Conniburrow, Milton Keynes, MK14 7AP
Opening hours: Monday 10:30-13:30, Wednesday 10:30-13:30, Friday 10:30-13:30​