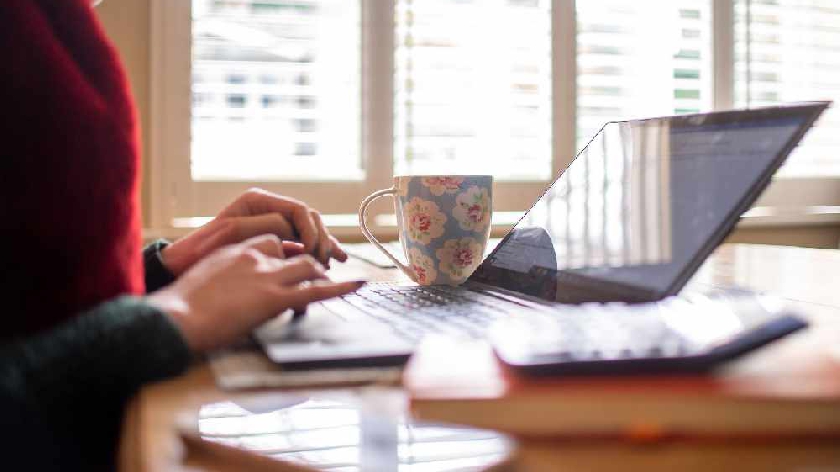 Photo: Getty
During a Q&A broadcast, MKFM listener Amanda raised a question to Milton Keynes' local MPs about how working from home could open up the job market for disabled people.
The Q&A took place last night (11/5), with Ben Everitt (Milton Keynes North) and Iain Stewart (Milton Keynes South) answering questions from the public.
One question asked was by Amanda regarding the possibility of opening up the job market for people with disabilities. Currently, nearly 50% (46.8%) of disabled people in the UK are unemployed.
Government data shows that people with disabilities have a low employment rate, scoring 28.6 percentage points lower than people without disabilities.
Amanda suggested that if employers continue to allow employees to work from home after the pandemic settles, it could potentially open up the job market for people with disabilities who may have previously struggled to get employment.
She asked the MPs whether they would support a Parliamentary bill that says people can work from home if they are not able to get into the office/their workplace.
Ben Everitt, MP for Milton Keynes North, responded stating the question was "really interesting". He continued: "It's definitely something that I would be keen to look into supporting. I obviously can't commit to that at this sort of stage, but yes I think that's a really good idea.
"We have learnt a lot about a lot of things during the coronavirus crisis, not least about how we can work from home, how businesses can support working from home.
"It will be interesting to look at what productivity is as we return back to a new normal with probably more people working from home now that we've proved we can do it. Whether there is a role for Government to legislate in there, I don't know. But, certainly when it comes to opening up opportunities - employment opportunities for disabled people - there could be a role for the Government there."
There are various resources available online to help disabled people find employment. Further information, including programmes and grants available to help get disabled individuals back to work, is available by clicking here.