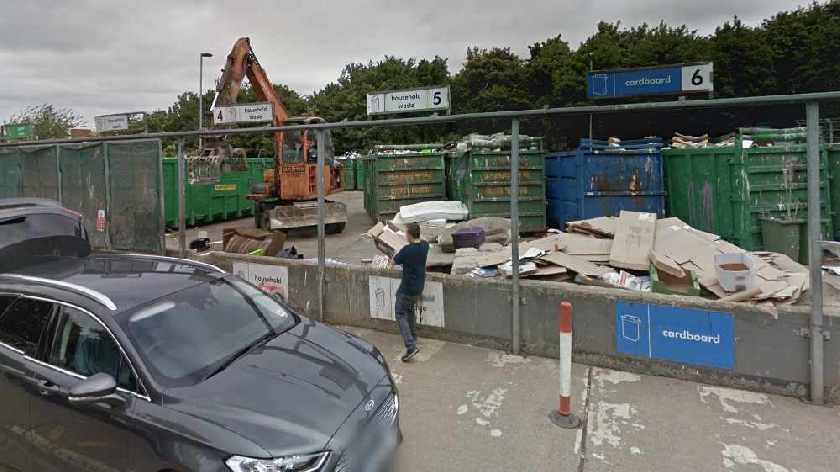 Photo: Google Maps
Milton Keynes Council is currently looking into how they can reopen the tips throughout Milton Keynes, with there being the possibility of an online booking system.
The Council have also looked at placing skips on various Milton Keynes estates whilst rubbish tips are closed, but Leader of the Council, Pete Marland, has said people may end up dumping items around the skips once they are full.
As a result, the Council are currently looking at an online system where people may be able to pre-book a slot at their local rubbish tip. "What we're looking at is how we can safely get people onto the tips," said Cllr Marland, "[and] how we can make sure we limit the people and just that the edge off of that pent up demand. Because, I understand that the longer you hold them back the more and more stuff people are building up."
"We're looking at some sort of 'click and book an appointment' system, but it's just about how our staff would then be able to monitor that. We hope to get them open as soon as possible."
There are various concerns regarding the reopening of tips, including how social distancing can be followed and ensuring the safety of staff. Cllr Marland continued: "As much as I can keep two metres away from you, if I arrive in my car, some staff members are not given that opportunity and in one sense it is wrong to expect staff turn up and kit themselves out in full PPE because Mr and Mrs Smith need to drop off a bed, or stuff down from the attic."
Cllr Marland then mentioned the importance of distinguishing between what council services are "nice to have", what are "important", and what are "critical".
It is not yet known when rubbish tips will reopen in Milton Keynes, but the council are expected to know more once the Government updates the nation regarding lockdown next week.
In other news, it has been today (1/5) confirmed that the collection of green bins will resume from the 11th May. Food and garden waste collections were previously suspended due to staff shortages, but the situation has now improved.