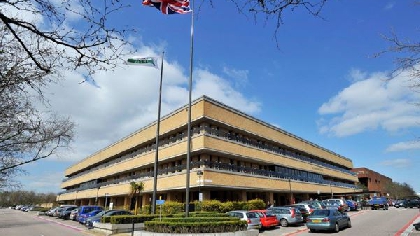 Milton Keynes Council has announced that it is investing an extra £500,000 in improvements to the homes of older and disabled local people, to help keep them safe and enjoy more independence.
Councillor Nigel Long, the Cabinet member for Housing and Regeneration, this week gave the go-ahead for the extra spending, which should benefit more than 500 households.
This will bring the total amount to be spent on disabled adaptations this financial year to just over £1.6 million.
Last year the council completed 424 home adaptations, including:
151 'wet rooms' installed in people's houses

​​​​​​​

60 stairlifts

42 general bathroom adaptations

32 ramps installed to make wheelchair/disabled scooter access easier
Cllr Long said: "Sadly, although many people are keeping themselves fitter for longer, at some point most people will experience some difficulty carrying out day-to-day tasks such as washing, dressing and feeding themselves."
"But home adaptations, both minor and major, are literally life-changing."
"They can greatly improve the accessibility and usability of a person's home environment, making everyday activities easier, improving people's mental health and preventing falls and injuries."
More than 200 disabled adaptations have already been approved for 2018/2019, many already well underway or finished, with another 30-50 new requests each month, which should bring the overall figure up to around £500,000.