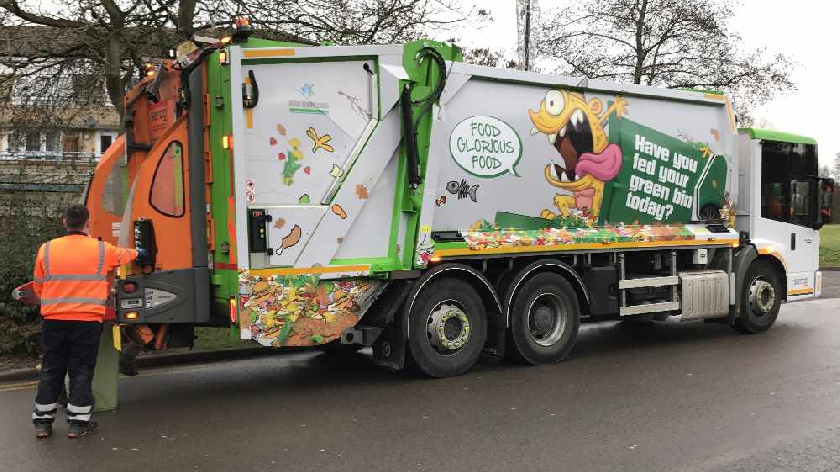 The Leader of Milton Keynes Council, Cllr Peter Marland, has said the Council has 'no plans' to restrict access to recycling sacks, following the introduction of a new online system for ordering.
Households will be able to request recycling sacks online, but if they order more than 180 extra sacks in a year then they will be asked to state they are only using sacks for recycling and given advice.
It comes as Conservative opposition councillors have said that the Labour Council have been forced to abandon plans to leave contaminated waste outside people's houses following pressure.
They are warning that recycling rates in the city could 'tumble' if the Labour-led Council proceed with other elements in their proposed waste plan.
Conservative spokesperson Cllr Peter Geary said: "This waste plan is exactly that - a waste of time. Labour promised a deep clean of Milton Keynes at the local election but now they seem determined to make life harder for responsible people that want to recycle. We urgently need to improve recycling rates across the city, and we need to see evidence that imposing a cap on recycling sacks in any way supports this aim."
Cllr Peter Marland responded to the accusations by saying: "Contamination of recycling sacks costs MK council around £600,000 a year in rejected items. I don't see the issue in seeking to ensure what is quite an easy system doesn't cost more than it should, but we need to think thorough how to do that and alert people to errors. The MK Conservatives seem to be saying its fine for people to do what they want, Milton Keynes Council and the taxpayer will pick up the bill."
"Put simply despite cuts the Labour-led council has maintained weekly bin collections and people will still be able to access as many recycling sacks as they need and this is yet another half-truth from and half-baked local Tory Group."